What is online gambling?
Online gambling refers to the act of knowingly betting money or staking something of value on the outcome of an online event. For the most part, it is conducted on the internet, and it typically involves putting the following three elements into consideration;
The amount of money to be wagered.
The risk of losing money.
The prize to get if the bet is successful.
Online gambling has become a thing in the past few decades due to advancements in technology. As such, it has revolutionized how people perceive gambling and has seen many gamblers stop visiting physical gambling destinations. Instead, gamers spend time on their smart devices, including desktop computers, tablets, and smartphones, to analyze and place bets.
There are many forms of gambling provided by online casinos and betting companies. This includes sports betting, online casino gambling, lotteries, and virtual sports betting. For online gaming companies to offer gambling activities to the public, they must be permitted by law. Usually, gambling laws require gaming operators to be regulated by independent gaming control boards.
This write-up will take you through the evolution of online gambling, the market size, how technology has impacted it, where the market stands, and its future growth, to help you know what it is all about. Let's start with its evolution.
A Brief History of the Evolution of Online Gambling

The evolution of online gambling dates back to the mid-1990s. This was when Western societies started to warm up to the idea of internet gambling due to the expansion of the internet in workplaces and residential areas.
Since then, almost all gambling operations that used to take place in physical venues have taken a drastic shift to the internet, making them accessible to everyone with an internet connection and a means of transferring money electronically.
The first remarkable turnaround in the history of online gambling happened in 1994 in Antigua and Barbuda. The nation passed a free trade zone to allow U.S bookmakers based in Antigua to offer phone betting services over the internet, including sports and horse race betting. After that, most gamblers could access virtually mediated casino games such as slot machines, lotteries, sports betting, bingos, and games of skill.
According to Microgaming, the company was the first gaming developer to create gambling software in 1994. Later on, in 1996, InterCasino became the first gambling operator to mark the official beginning of online gambling.
Since then, the online gambling space has seen immense growth, with the number of gambling operators increasing tenfold. As such, there were more than 200 online casinos in 1997.
In the mid-2000s, various governments took an interest in online gaming and put gambling laws into place requiring gambling operators to be regulated. As a result, online gambling companies were recognized as legitimate businesses that had to be regulated to protect players and online casinos.
Online Gambling Market Size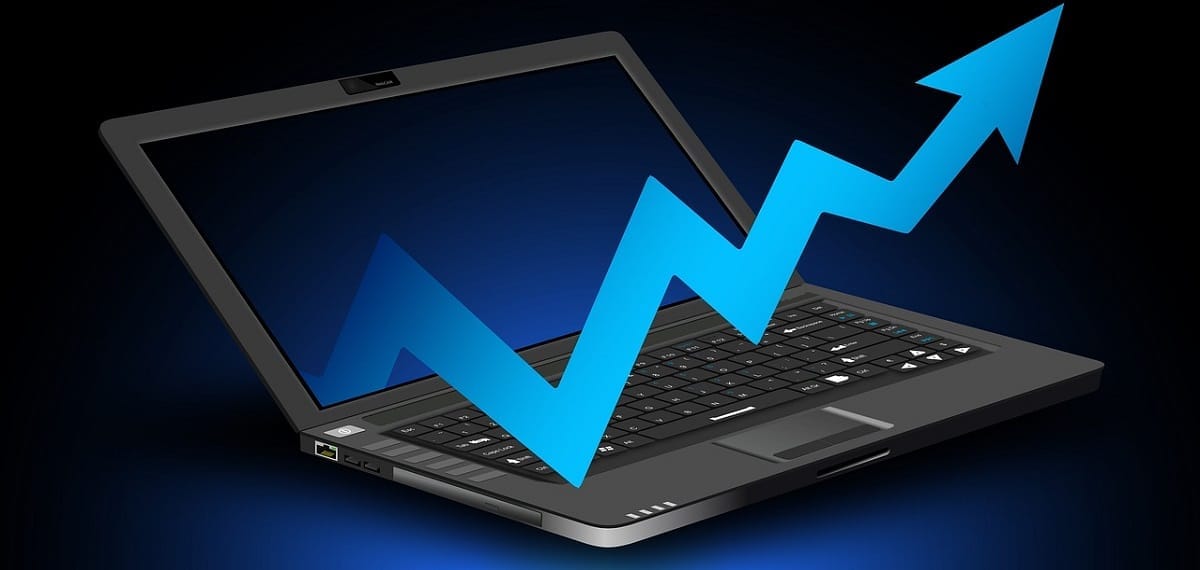 According to Statista, the online gambling market was estimated to be worth 61.5 billion U.S. dollars in 2021, with an estimated increase of 114.4 billion by 2028. However, according to recent trends, the global online gambling market size is expected to exceed 114.4 billion by 2028, which is an increase of 86%.
The global market size of sports betting and lottery hit $194.63 billion in 2021, which was an increase of $173 billion from the previous year. This growth came a few months after the pandemic hit the global gambling industry. When the pandemic came, many sports events could not take place due to the lockdown. This led to people betting less, according to a survey conducted by Statista.
However, the online sports betting and gambling market continued to grow after lockdown restrictions were lifted. This is evident that the online gambling market was still growing prior to the pandemic.
Although this growth can be attributed to many factors, the most significant one is advancement in technology. Now, let's look at how technological advancement has impacted the online gambling industry as a whole.
How Technology Has Impacted Online Gambling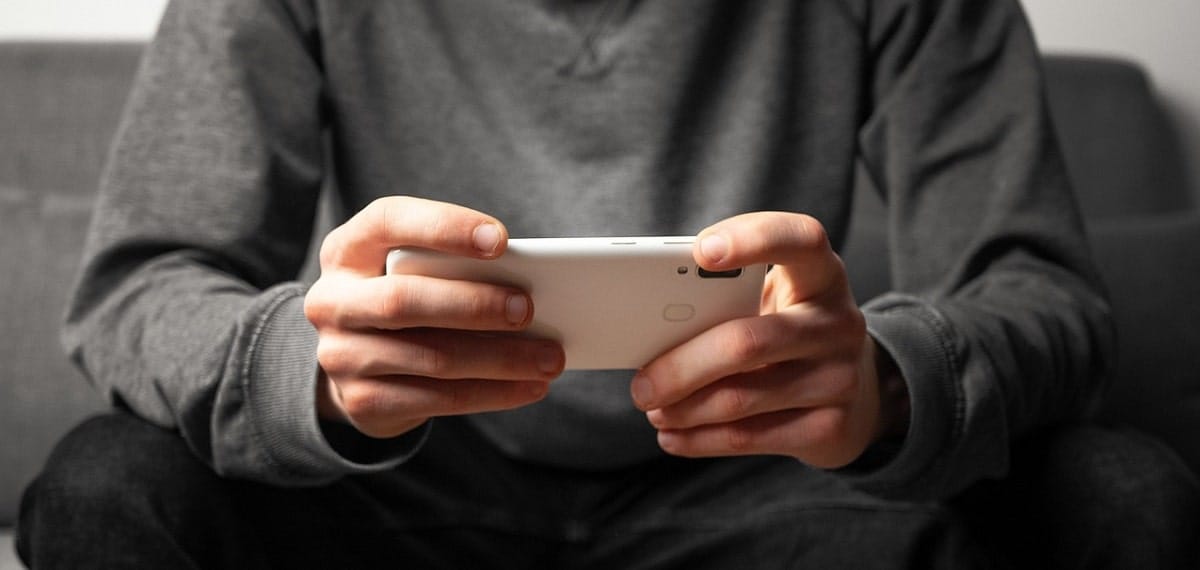 There is no denying the fact that technology is the most significant contributor to the growth of online gambling. It enables people to access brick-and-mortar casino games on the internet, allowing them to gamble from anywhere at any time. 
Now let's look at some technology trends that have contributed to the growth of online casinos in the past few decades: 
1.    Cloud Gaming
With the advent of new technology, cloud gaming is becoming a thing in online sports betting and the casino industry. For the most part, cloud gaming relies on remote servers to allow players to stream casino games without downloading them on their devices.
This allows players to access their favorite casino titles from any part of the world, provided they have a strong internet connection. Cloud-based games can be accessed using smartphones, desktop computers, or tablets connected to a strong internet.
2.    Mobile Gaming
Mobile technology, particularly smartphones, is one of the major contributors to the adoption of online gambling globally. Accessing casino games via mobile is more convenient than visiting a physical casino in person. 
Usually, online casino operators seek the services of top software developers to convey their games to online gamblers. Some of the most reputable gaming developers in the online casino industry include Playtech, Ezugi, Microgaming, NetEnt, and Evolution Gaming. These developers optimize casino games to fit various smart devices' screens to ensure players enjoy a seamless gambling experience. 
Usually, mobile gambling offers many betting options to gambling enthusiasts. For instance, you can decide to place a winwin bet between two teams so that you can get at least a small profit regardless of which side emerges victorious. 
Besides placing wagers, smart devices can be used to deposit and withdraw gambling money. This allows them to access their money from the safety of their homes.
3.    Blockchain Technology and Cryptocurrency Payments
With the introduction of blockchain technology, people have started seeing the need for decentralized payment systems. Blockchain is a decentralized, immutable ledger shared between computers and can record transactions made in cryptocurrency. These transactions are usually linked together and do not require central bodies to validate them.
Today, almost every online casino is adopting cryptocurrency payments due to their benefits. For instance, bitcoin allows players to deposit and withdraw unlimited amounts of money in their gambling accounts. They also allow them to play anonymously because cryptocurrency transactions are decentralized.
Last but not least, cryptocurrency payments are more secure and faster. Anyone can transact using cryptocurrency from any part of the world since geographical restrictions do not limit crypto payments.
4.    More Payment Options
More digital payment options are emerging every day due to advancements in technology. As they continue to emerge, more online sports betting sites and casinos are adopting them to enhance the gambling experiences of their customers. They allow players to choose their preferred payment option and currency.
Unlike cash payments, digital payment methods allow players to deposit and withdraw funds from the comfort of their homes. This is one of the reasons many gamblers prefer to play online casino games.
Some commonly used payment options accepted by online casinos include Visa, Mastercard, Skrill, eCopayz, Neteller, PayPal, Trustly, cryptocurrencies, and direct bank transfers.
5.    Live Casino Games
Live casino games give players a chance to experience what it feels like to play at a real casino. These games are broadcasted directly from physical casino studios on players' computer screens using cameras. They usually have a table and a live dealer interacting with players.
In most cases, additional features like the live chat allow gamers to interact with live dealers. This also allows the players to socialize with each other while gambling online.
For example, if you are playing a card game, the human dealer in the physical casino studio will deal the cards, and the dealt cards will pop up on your computer screen. This allows you to indicate the cards you want to play. Some of the most popular live dealer games offered by online casinos include roulette, blackjack, and baccarat.
6.    A Wide Range of Game Varieties and Improved Bonuses
Due to limited space, most physical casino venues offer fewer games than their online counterparts. Online casinos are not limited by space, which allows them to host a wide variety of online slot titles and table games.
Besides, online casinos are more convenient than physical casinos and offer more bonuses and promotions. Some of the most common bonuses online casinos offer include welcome bonuses, cashback promotions, free bets, and reload bonuses, no deposit bonuses.
7.    Enhanced Security
Online casinos give players a sense of physical security since they don't need to have liquid cash to play their favorite games. Although there has been a concern about online safety, particularly in the betting industry, legitimate online casinos are secured with the latest SSL encryption to keep off fraudsters.
Other security measures being adopted by online casinos include two-factor authentication and fingerprint logins.
Countries with the Highest Gambling Population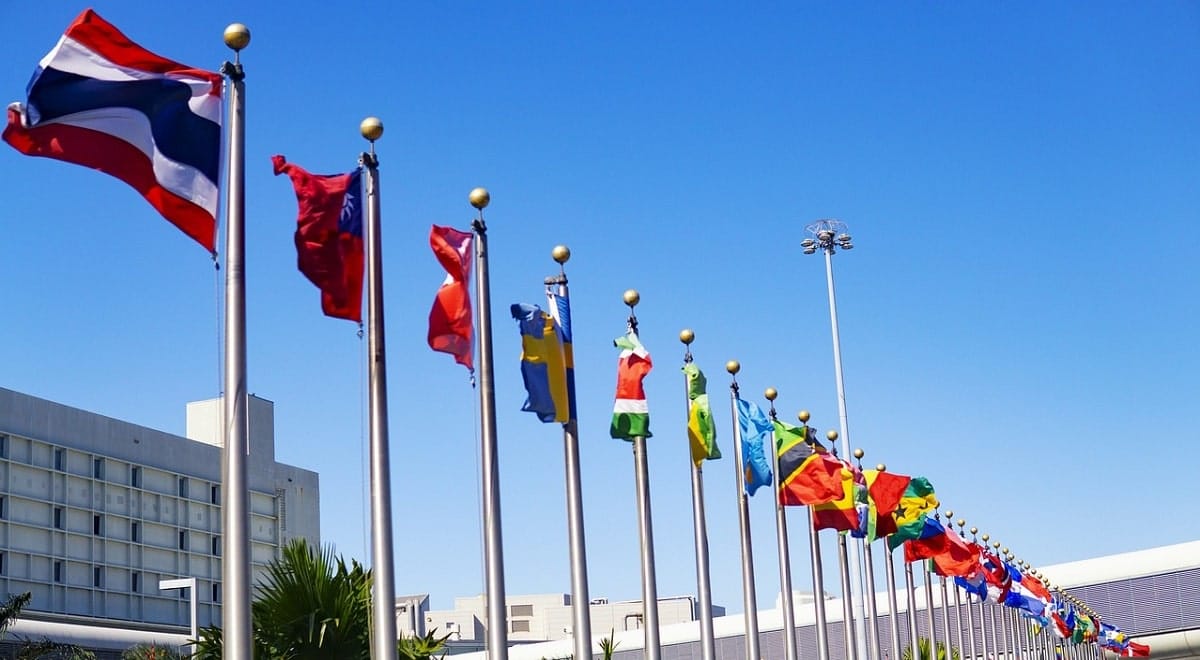 Gambling was one of the less affected industries in 2020. However, some countries have way too many gamblers than others in the gambling industry. With the online casino industry projected to grow in the coming years, here are the biggest gambling countries according to Yahoo Finance:
1.    United States of America
The US population stands at a staggering 334 million people. Currently, the US is the leading gambling country globally, with a Total Gross Win of 119 billion.
The country hosts many sports as well as land-based and online casinos. Some important sports events you can bet on from the US include Major League Baseball, the NFL, the Super Bowl, and the NBA finals.
2.    China
China has a population of over 1.4 billion people and is the second largest country in terms of Total Gross Win, which stands at $70 billion. This figure is expected to hit the $14.7 billion mark by 2027.
3.    Japan
Japan has a population of more than 125 million people. It is one of the largest countries in the gambling industry, with a Total Gross Win of $50 billion. Since the legislation does not prohibit most forms of gambling in Japan, the online gambling market reached $6.7 billion in 2021.
4.    Italy
Gambling, sports betting, and lotteries are legal in Italy. The country has a rich history of gambling, which explains why many casino game investors hail from Italy.
Italy has a population of over 59 million and a Total Gross Win of $20 billion. One of the significant contributors to these numbers is the booming of sports betting through football tournaments in Italy.
5.    United Kingdom
The UK has a population of over 68 million people and is one of the biggest gambling countries, with a Total Gross Win of $19 billion. After the global pandemic, the UK gambling industry started to amass millions in revenue. These revenues came from sports betting companies, as well as online and land-based casinos.
Where Online the Gambling Market Stands Today
The technological innovations in the past few decades revolutionized the gambling industry into what it is today. As such, online casinos can offer their customers more personalized experiences, unlike in the past, where patrons were given very few offers compared to what they spent in land-based venues.
With as low as $10, you can access some of the popular casino games. Besides, you can claim lucrative bonuses and promotions as well as huge gaming libraries from online casinos. It's a requirement for these games to be regularly tested by independent testing agencies, such as eCOGRA, for fairness.
When it comes to sports betting, gamblers can keep tabs on live sports events and place realized bets since betting companies allow them to wager on ongoing matches.
The internet has a lot to do with this feature. That means a fast internet connection ensures you make prompt bets and play many games at the same time.
The Future of Online Gambling
According to the above statistics, it seems the future of online gambling is very bright. Currently, there are over 2000 online casinos, and the number is expected to surge in the coming years.
Online casinos have been around for a few decades, but with increased innovation, they will continue dominating the mainstream market. Besides, online casinos and digital banking accounts are becoming more affordable for all players.
Furthermore, many countries have started tapping into online casino revenues. These countries have legalized online gambling in order to collect taxes.
For sports betting enthusiasts, it seems live betting games will increase. Online sportsbooks are expected to incorporate more games into the live betting craze.
Final Thought 
With so much competition in the online casino industry, gambling enthusiasts will have something to live for. Most online casinos offer better services as well as mouth-watering bonuses and promotions to attract new players while retaining the existing ones. Undoubtedly, the growth of the gambling industry at large is inevitable.