Most of the people get confused when they are talked about content marketing strategy and content marketing. Most of the times they take it as the same thing, but in fact, these are 2 different things. Being a blogger or online marketer, we must be aware of the difference between these two terms and also, we should not neglect the grey area between these two. Let's summaries the difference in few lines so that we may move further in our guide to content marketing strategy in 2020.
Content marketing strategy in 2020 is more about the planning, creation, publishing and sharing of the content while content marketing is more about the execution of the plan for which the content was created. In other words, content marketing strategy is about why and how the content was created while content marketing is about the tactics and tricks to deliver this content to the targeted audience of your business.
Now, as we are aware of the difference between content marketing and content marketing strategy, let's move a step further in our guide. Below you will read about basic yet unforgettable steps of content marketing strategy in 2020 for businesses.
What are your objectives of the content marketing strategy in 2020?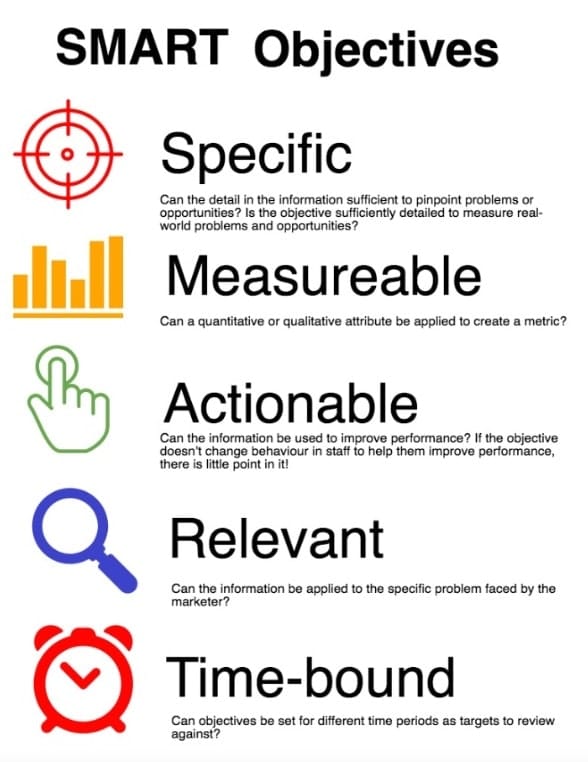 Before the start, you must have a clear idea that why you are going to create the content and what are the objectives that you want to achieve through the content? The objectives may be to engage the user, to give the user some information, to urge the user to do some action like buying, clicking or anything like that. Once you get a clear idea, you have stepped on the first stair of the content marketing strategy in 2020. Above all, the set objectives for must be smart as well. Smart goals are always specific, measurable, actionable, relevant and time-bound.
Above all, the set objectives must be SMART as well. In online marketing SMART stands for; Specific, Measurable, Actionable, Relevant and Time-bound.
Targeted Audience – Crucial factor of content marketing strategy in 2020


The audience is a not-to-ignore factor while you are preparing your content marketing strategy specially in 2020. You must have a clear idea about the audience for which you are going to create, publish and share the content.
Better is to make a list of questions which may give you the better idea for the targeted audience. Here's the list of some of these questions used in buyer persona:
What are the age, location, and gender of your audience?
What are their community and their profession?
What are their internet usage habits and what they browse or search more on the web?
What are the content types which engage them most or influence them?
What makes them emotional?
Which platform i.e. blog, social media, etc. they use most?
By getting answers to these questions, you will be able to craft the perfect content marketing strategy for prospects of your business. Time to rock while creating the content.
Content audit is a must do job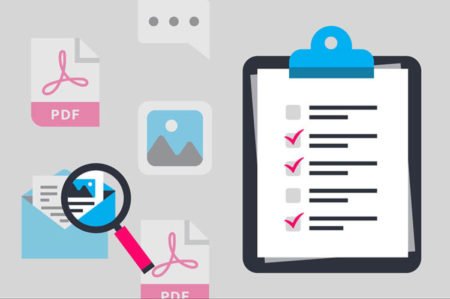 Content is the king and the king must be perfect or close to perfect. So, when you are all ready to publish the content, you must check the content thoroughly. The Content audit is an important step which must be performed, again thoroughly. For the purpose you should check the following factors:
SEO Optimization: Be sure that all the SEO guidelines are duly followed for SEO optimization.
Plagiarism Check: Content must be original and must not be plagiarized from any other source.
Licensing Issues: Elements used in content should not be violating copyright laws and you must have full permission to use the elements like pictures, music and videos in your content.
Organised Elements: All the elements you used in content must be organised properly to make a perfect flow.
The authenticity of Information: And finally make sure that all the information and data you are going to present is authentic. Once you lost your credibility by posting some wrong information, you'll lose your readers and visitors.
Content Scheduling – Be SMART in 2020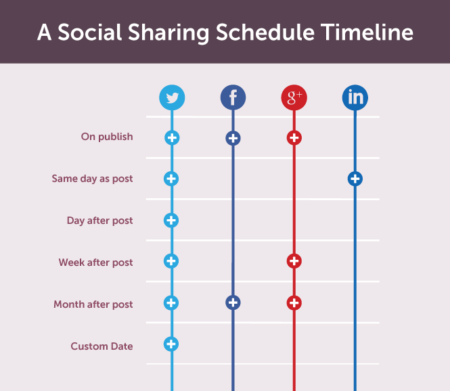 Once you are done with content audit, you are ready to post it to the public. But another important factor in content marketing strategy is "time." A well-crafted content posted at the wrong time will do nothing good while an average content posted at perfect time can bring some surprises for you. So, make sure that you schedule content publishing, carefully. Your research about the behavior and interest of your audience will be helpful for you in this regard. Keep that data in front of you while scheduling your posts so you may get best of your content.
You should use from many services to schedule your content like;
1. Loomly
2. Promo Republic
3. Hootsuite
4. Buffer
5. Sprout Social
6. TweetDeck
7. SocialOomph
8. MeetEdgar
9. CoSchedule
10. AgoraPulse
11. Tailwind
12. Everypost
13. Sendible
Well, that's all. We hope above discussed steps will give you an idea how to create your content marketing strategy. Best wishes!