Here at 4ContentMedia, team members have created content and of course, many blogs along 12 years so we know well how it feels starting a blog from scratch… And we have suffered from the blank page syndrome!
Yes. Every writer has felt the fear. And it's even more intense when it comes about creating a blog. A blog is an open window to the world. It's fascinating, thrilling but at the same time scaring.
I take the opportunity to introduce you 4ContentMedia the newborn company created by Ana Maria. She has been our patient boss-coach-teacher since 2004. WOW!
Wait! what am I doing? This is not a self-promotional post so I invite you to visit homepage! 
Although this is not a step by step tutorial we have compiled all we would have liked to know twelve years ago in 7 tips.
Ready?
Starting a blog from scratch: Our 7 tips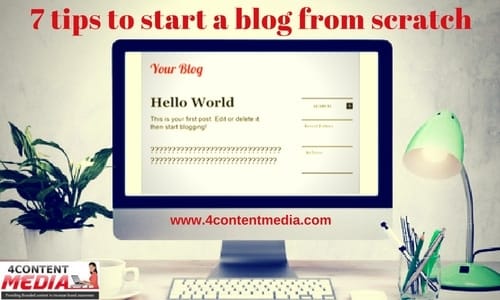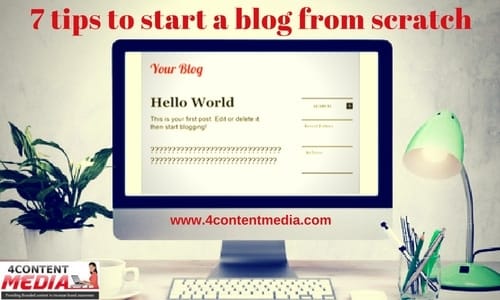 The WHY and your goals
All writers, entrepreneurs and marketers know that they must start with the WHY. Before starting a blog from scratch you should have clear your WHY or your WHY's.
WHY's are directly related with your goals, but also with your aspirations, fears, needs and wants. And it's preferable to do so before your blog becomes a "To-do" and not a passion.
Whether you are creating your blog or if you are starting your business/brand blog, write your WHY's and be honest with yourself. Why are you creating a blog?
The WHY is important because:
There are many discontinued blogs with just a few posts. This is probably because their authors decided to create a blog and then they didn't find enough time, they lost motivation, they didn't get the results they wanted or maybe they didn't know what to write about.
A blog takes time to grow. You will have to invest time and effort. And keep in mind that you will have to update your blog. Are you ready for that work?
Business and brands' blogs have their WHY clear (conversions and sales)… Well, not always. Many of them look like an imposition and not an option!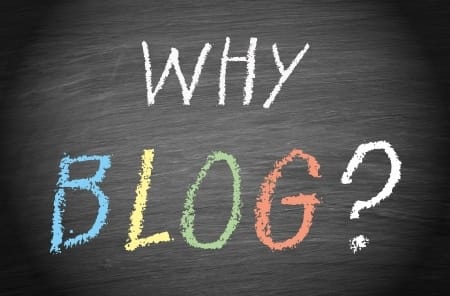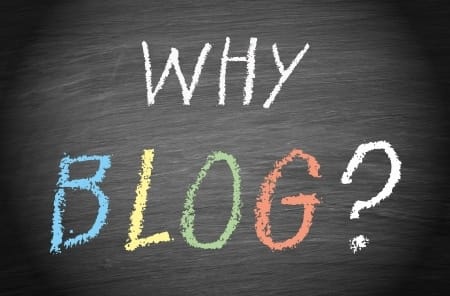 About your goals:
If we don't know where we are going, we will get lost, therefore you should set your primary goals and be specific. That is, think about what do you want to achieve. We all have our goals when we start a blog.
Maybe you want to monetize your blog, build a large community, become a thought leader, be an influencer, sell your products or services, show your skills in order to attract companies' attention or just enjoy sharing your hobbies with others in your spare time.
Most likely is that you have more than one goal. OK, remember them every time you succumb to procrastination.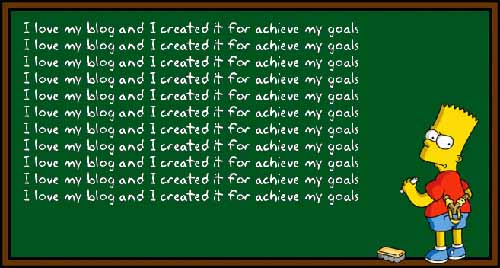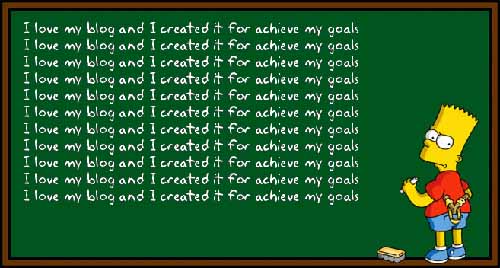 Choose the right blog topic
The word "Right" may be understood in many ways. Some so-called experts say that you must write about something you know well.
Here is my opinion: Certainly we can't write about something we ignore but hands-on experience is even more valuable than that fake domain expertise of which so many "experts" boast on their blogs and social networks.
I personally prefer reading someone who has been creating content, failing and succeeding because the experience and his/her experiences build credibility.
Unless you decide to write about genetic engineering, if you like a topic you can learn through blogging (take a look at the seven tip!).
Therefore, by right topic I mean "Write about what you really want to write about and make sure it fits your skills, passions, hobbies or talents."
Choose something that you really like and combine your choice with your goals.
Your blog's topic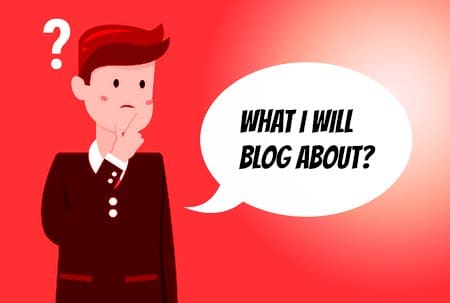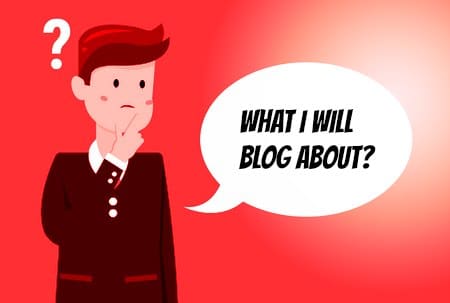 There are popular topics such as fashion, beauty, marketing, technology, cooking, lifestyle… but these topics are overcrowded.
You can:
Choose a topic that you like and it's not overcrowded. I.e. Biking, dogs, job and careers.
Choose a more specific topic within popular topics. I.e. If the chosen topic is technology you can write about new and emergent technologies. Or if you like fashion you can write about accessories.
If you want to write about a popular topic… Make it different!
While the success of your blog is not 100% guaranteed there is something certain: You will always have readers. Maybe they are few but they can be quality and engaged readers.
Tweet : Your blog's success is not guaranteed but there is something certain: You will always have readers. Maybe few and engaged @4contentmedia 
Devise your Reader Personas
In marketing, Buyer Personas are fictional or semi-fictional characters that represent the buyers you want to attract. They can also be real people, of course. You can be inspired by people you know.
In this case, define your "Reader personas" to create the proper content for them. This is, choose:
Content types: How to's, lists, reviews, tutorials, opinion, news…
Content formats: Video, infographics, slide decks, eBooks, pictures, charts, photo-tutorials…
May seem absurd but just as your target audience likes a type of content, the content you create attracts a particular audience.
It's like Chicken or the Egg! And it is important to keep this in mind.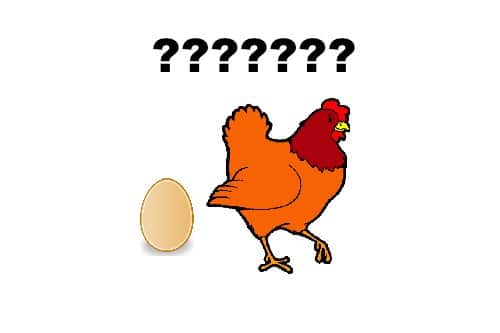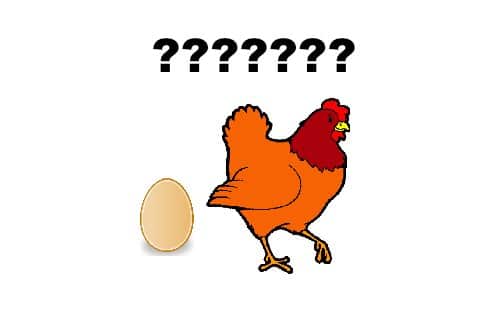 A real case
An influential blogger decided to add new sections to his blog because he ran out of ideas. So he thought he should write about new topics … Until he discovered that his content attracted the wrong audience.
When he saw his web statistics (Google Analytics), numerous people had come to his blog with the search term "baby boy names"… Even a year after write a long-form post that became an Evergreen post.
Cute, right? The problem is that he writes about fitness (workout, health tips, nutrition and even style) and he is present on Instagram. He was going to be a father, so he would thought "Why not?" 
The post received a lot of comments from moms-to-be… and the comments section became a forum! The baby names was the second most visited post on his blog.
We decided not delete the post analyzing backlinks and other SEO factors. And I still don't know how we managed to get the more popular posts were related again to his blog's topic and sub-topics.
———————————————————————————————–
Sorry for being so repetitive but… With so much content at our disposal segmentation is a key factor.
I.e. if you create a beauty blog it will attract beauty lovers. But, what kind of beauty lovers do you want for your blog? Women who want to know the latest luxury cosmetic products or collections? Women who want tips for beauty? Or maybe women who want to see hairdos tutorials?
If you run out of ideas for your posts here you have some tools:
Define your value proposition
Here is another marketing-business concept!
A value proposition is basically the answer to "Why should I buy your product?" Or in this case "Why I should choose you and not your competition?"
You will say that your blog is not a product. You are true! But if you think about it, you're providing a free service that benefits your readers. And if you offer eBooks, templates or Whitepapers, you're offering a product for free.
This business mindset was not necessary ten years ago. But now, with so many blogs out there, competition is huge. So, what is your value proposition? What will make your blog different? 
This chart only shows number of blogs worldwide from 2006 to 2011. We are finishing 2016 so you can figure out how many millions are now.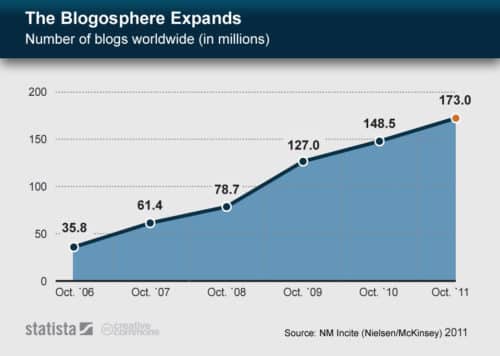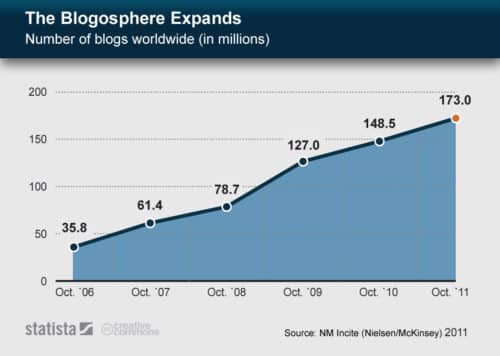 Your value proposition begins with a good blog description (meta description or long description) and with your blog's tagline.
In less than 160 characters you must explain your potential readers what is your blog topic, what they will find and what makes your blog appealing. And you have 50-60 characters to summarize all this in your tagline, also called short description.


Fortunately for you, good blog descriptions are few. Bloggers limit to write amazing posts but they forget to optimize them with a good meta description and a good blog description. There's no explanation for this! And although Google's algorithm is more and more intelligent prioritizing good content, leverage this laziness to be witty.
Obviously, you value proposition is a more whole concept.
To better understand, think about this:
Why are you a frequent reader of some blogs?
What do you like about them?
What makes them be your favorites?
It can be the author's writing style, the posts topics chosen, how blog posts are structured, user experience, design… There are lots of things that can make your blog stand out of the crowd.
We have been asked many times: "Why no one comments on my blog"? "Why doesn't my blog get followers or fans on social networks"? "Why my blog isn't getting enough traffic?"
There are only 2 answers:
Your blog does not bring anything new and is one of many.
You are not promoting your blog well. Or simply… you don't promote it.
How many times have you forgotten the name of a blog? You read a post you liked but when you tried to remember where you read it your mind went blank.
It is impossible to remember every website we visit and where we read an article or post that we liked unless you've added it to bookmarks, you are a frequent reader… or unless you found "something" you remember. 
That "something" can make you a frequent reader of that blog.
Get inspired by others
Best bloggers usually read other blogs and it's not only for seeing how others are doing. It's because there's always something new to learn: New trends, concepts, methods…
This is especially relevant in an ever-changing environment, namely The Web 2.0/3.0 because it is dynamic, unpredictable. What today works and attracts, can be useless tomorrow.
Also read good writing in order to know how others are providing value, grammar, idioms, orthographic rules, a good storytelling or any other helpful resources.
Besides learning and before creating a blog from scratch you can visit some blogs, pick what you most like of them and create a bulleted list of all things you will implement in your own blog.
They can be topics, posts structure, design ideas, useful plugins or tricks…
I love many blogs. Two of those many (that I visit frequently) are Rebekah Radice's blog and Social Media Examiner. They are completely different but they have a common factor: I learn from them and help me to stay updated.
They provide value and that should be your main goal. Provide value!
This is specially important when it comes to companies or brand's blogs. A good business/brand blog not only will engage your prospects and customer, it can build brand awareness. 
Find your own signature… a.k.a your own voice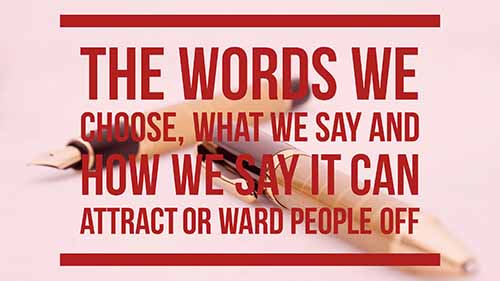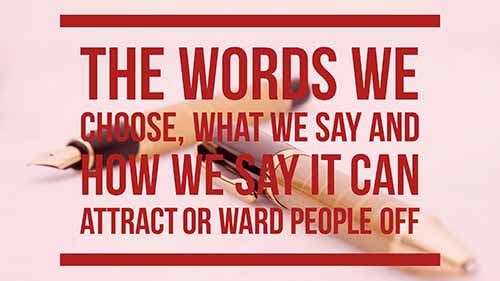 Your own signature includes your writing style, what you write and how you write. How you make your content resonate with your readers.
Finding their voice or the proper writing style is one of the things bloggers fear most when they start a blog from scratch.
Your writing style can be formal, casual, serious and distant or warm and comforting. You can write in first person, second person or third person. Choose long or short sentences, active or passive verbs. You can be persuasive, empathetic, objective or subjective.
Also, you may be more literary using metaphors, analogies and other figures of speech.
Obviously it all depends on what are you writing about and who are your readers.
Voice
Your voice depends on your writing style, adding your personality. It's what makes you unique and engage readers.
The tone
Your tone triggers emotions. It's your mood. You can be positive, sarcastic, dramatic, objective, intense…
Diction
Another important choice is your diction. And just like the tone, your diction must fit your readers. You can use formal words, casual and more colloquial words, idioms or slang words.
Whatever your choice is, be yourself and be natural. Be you! Your style may change depending on the post type and maybe you will have to improve some factors. Later, consistency will build your own signature.
Don't imitate others and get rid of fears or "trending rules". Readers do not expect you to impress them. They want to find someone who connect with.
Yet there are some recommended tips.
Write your posts the way you talk.
Don't clutter your blog with unnecessary elements. Readers should focus on content, not in cute badges, widgets or any useless elements.
Make your content readable.
Avoid dense content pieces.
Forget buzzwords and jargon.
Good grammar and orthography.
All of us as readers have a sixth sense and we know when someone writes in an imposed or natural way.
Maybe you will find your "know-how" after some blog posts. But once you have found it, your writing process will be more fluid.


—————————————————————————————————–
Another real case:
Company A had a blog and it didn't work. Like many other business blogs they had no comments, no shares, few visits… And because their blog didn't work they didn't update it. They got into a vicious circle. When we reviewed it, we found three main causes (among many others):
The writing style was sad and too distant.
Posts looked like and impersonal copy-paste with just a few paragraphs.
Content quality was poor. They didn't provide value.
They wanted to create a blog and make a good content marketing.
But they didn't know what to write about and how to make their posts engaging. They asked us an important question: Why should people read our blog with so many personal blogs to choose from?
A very smart question!
This is a common problem. Business don't know what to write about, beyond their products or their industry.
I can't tell you what we did, how much coffee we drank, and how many times we closed our eyes and sat in lotus position while repeating "Ommmmmmmmm". But these were the results: 
Company A now has a blog with the most appropriate content types and formats to attract and retain its customers, providing value. Its web traffic has increased by 51% in approximately six months. The shares in social networks have increased by 33% and conversion rates have increased by 37%. 
——————————————————————————————————-
Be human… please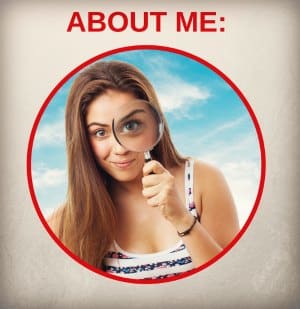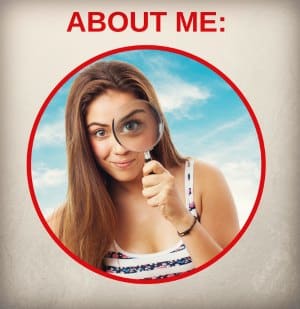 People like to read other people. They want to know the story behind blogs and bloggers and behind business and brands.
When you buy a book you look author's picture and bio. Then, after reading the book, if you liked it you probably will look again, maybe you will search for more books written by that author because a emotional connection has been created.
Well, the same goes for blogs, especially when readers like a blog's content. This way they can better connect with the blogger, and that connection helps them to remember you and your blog.
Get rid of scenic panic and complexes! You don't have to tell your whole life, you don't need to undress and you do not have to be a model either. Just summarize the most relevant info about you.
Remember that we are in the Personal Branding era. So, don't hide behind an alias or an avatar. Furthermore, how can you prove that you have written a successful blog if a company look at you?
Being human is also important for brand's blogs. Readers know that many of those cold posts are written by "someone" maybe a ghost writer. Ok, then anonymity is understood but ghostwrite your content properly!
With these seven tips, creating a blog from scratch won't be so difficult.
Now it's your turn. Begin blogging, forget prejudges and fears and let us know your questions. Tell us about your first time blogging. We are here! 
What more tips would you add for starting a blog from scratch ?
Embed this post if you liked it!