Social media marketing is all based on real-time conversations, trends, reactions and demands from the team and from the clients. Due to multi-tasking nature of social media marketing, it's like that social media marketers working under one roof or working at remote locations. Despite that, it is always important for all the team members to have great collaboration during the project. To keep up on track and better collaboration, the need for collaboration tools for social media marketer rise. Today we shall see what tasks we can perform with these collaboration tools for social media marketer.
Manage Blog Content with Trello
Blogging is an important element in digital marketing for every business. Blogging is somehow adding content for social media marketing to interact with the many problems customers are facing. For the purpose, it is important to meet the deadlines which lead to better communication with the bloggers, better blog idea collections, a record of blogs in production and have been published. Trello is great collaboration tools for social media marketers to manage blog content. Making Trello part of your collaboration will lead you to better manage your blog ideas, bloggers and blog content in a more precise way. In Trello, you create boards and teams which then collaborate with each other accordingly.

To start with the better blog content management, create a free Trello account. Though Trello has a paid version too, the free version of Trello offers all the features you need to manage your blog content. Lucky you?


Following tasks will be required for content management taking Trello as your collaboration tool;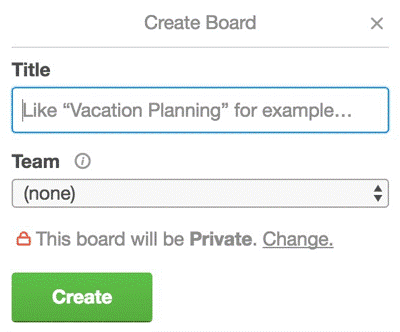 Being a large company, you need to create multiple teams, according to the blogs your business running. You can also add designers and developers as a team if related tasks are involved.
Being an agency of any size, you also need to create multiple teams of bloggers, designers and developers according to the blog(s) of your clients. Once jobs assigned, a blogging team can collaborate better with through Trello.
Being a small and medium-size business or an entrepreneur, you again need to create a team of bloggers, designers and developers to assign relevant jobs. In this case, you will be responsible for back and forth communications to meet the deadlines.
The other best part of Trello is it allows 3rd party integration to maximize the usage of collaboration tool for social media marketers.
Manage emails, text, social media and more at one place
As social media marketers must keep an eye on every social channel your business is present at as never to remain any query unanswered. Obviously, social media channels provide you with a place to interact with the customers directly, every customer requires their query to be answered even yesterday. The Front is an intelligent tool for social media marketers.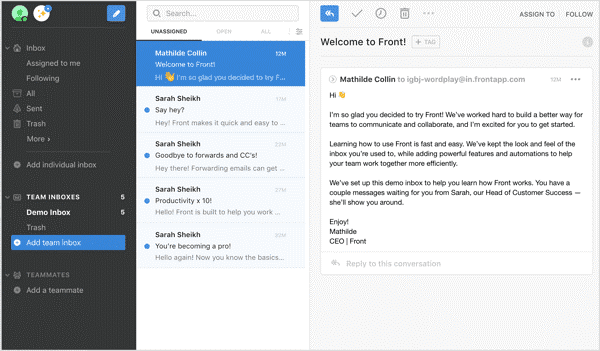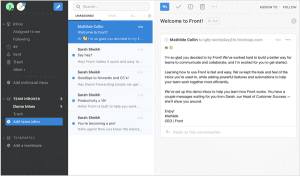 It combines all the emails, text messages, social media channels and many more in on dashboard provided by the collaboration tool for social media marketers. To test and have hands-on this collaboration tool use a free 14-days trial. Once the trial ends, you can upgrade for the paid plans starts from $19/month.
For a demonstration, we shall connect Facebook page inbox to Front to let you see how it works. Click Add an Individual Inbox in the top left corner of the dashboard.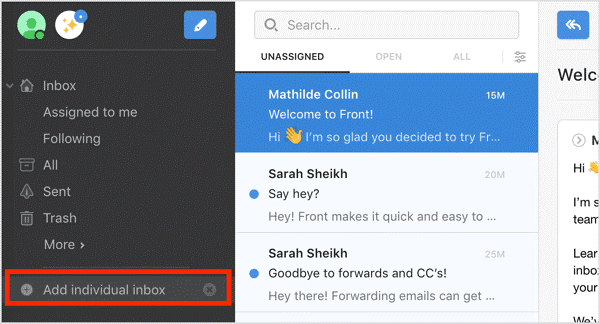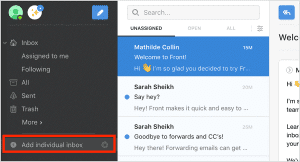 After clicking on the link, you will see a new window with the options you can select to get them at one dashboard of Front.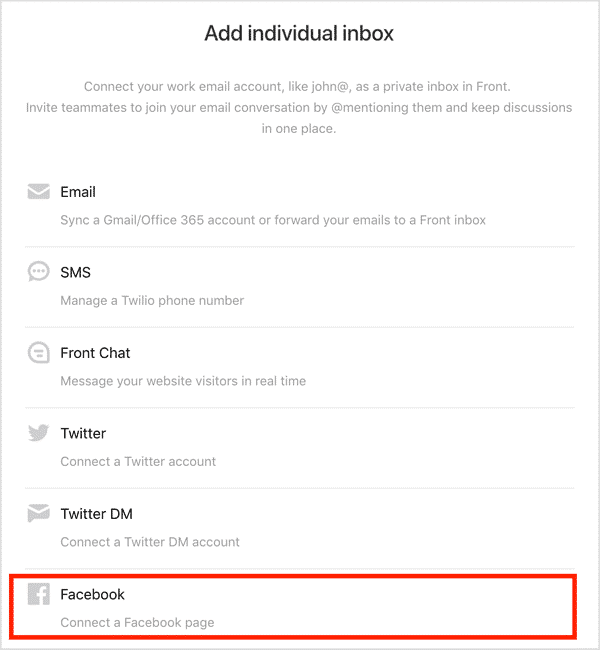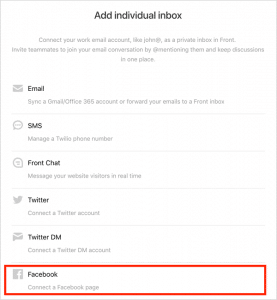 As we are demonstrating for Facebook, click on "Connect to Facebook"


It's time to select the Facebook page(s) you want to manage in Front. Once you are done with your selection, click Create Inbox.
And at the next window, you can see your selected Facebook Page you connected in the left navigation. Cool? Here you can add Twitter and other options to manage all the emails, text messages, social media and all available stuff under one roof.
You can also enable Trello to handle the tasks as a team by assignment.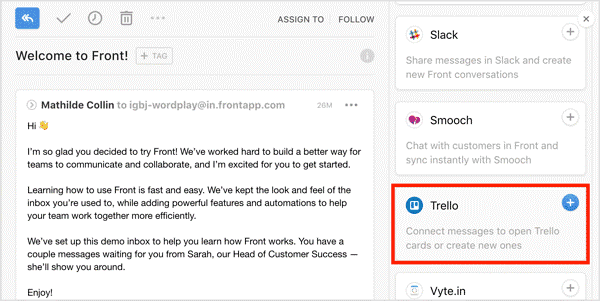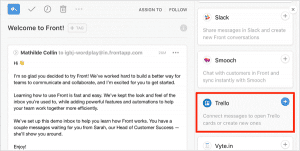 After selection of Trello as integration with Front, select the slider to let Trello into the stream as an integrated collaboration tool for social media marketers.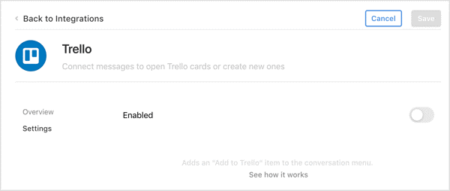 Enjoy!
Manage Instagram stories with collaboration tools for social media marketer
Instagram stories are very demanding to interact with 1 billion people using Instagram. It is possible through Planable, a collaboration tool for social media marketers to create, plan, approve and schedule Instagram stories using one app.
To get started you need to create a free account on the Planable website. A free trial of 14-days will be enough for you to understand all the functionalities of the tool for your business and clients. Next, install the mobile app from App store or Google Play on your smartphone. Planable is handling Instagram stories so it will need a permit to access the images and videos, allow the permission on your phone.
Next, go to the Planable website and click to create a workspace. The workspace is where you create, manage and publish posts/Instagram stories on Instagram.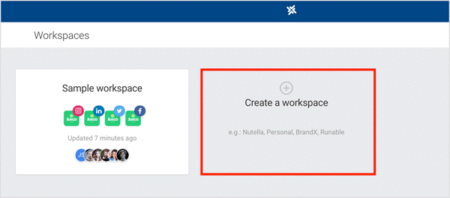 Name your Workspace for better understanding for self and other people in the loop.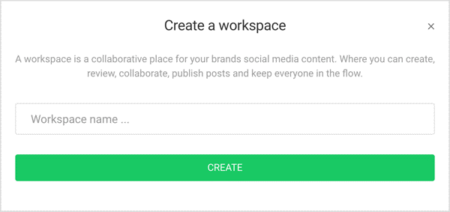 From this point, you need to connect the workspace with the Facebook, Twitter, Instagram or LinkedIn account. As we are demonstrating for the Instagram stories, so connect with the Instagram page of your choice.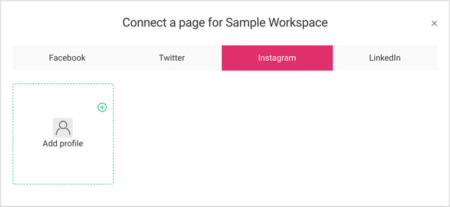 Accept the app's permissions to add your Instagram profile. Click the + button to add or remove people you want to add as social media marketing team in the workspace.

You can also invite and delete the clients or colleagues to your workspace, accordingly.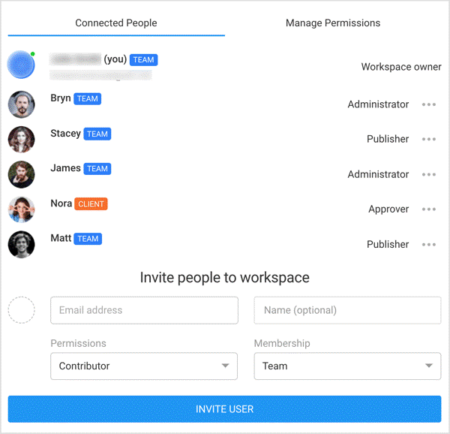 It's time to create an Instagram story. You and your teammates can add comments on the right-hand side of the window to collaborate with the team.

As you have included all the required team members in the workspace, each member will have its own responsibility. Naturally, the Instagram story created above will be under the process of planning, creation, approval and publishing. Once the process is complete, you can publish the post/Instagram story from Planable when it's time.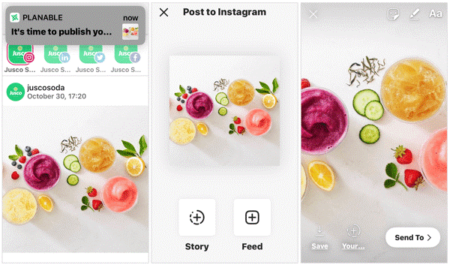 Today we tried to help social media marketer to introduce collaboration tools for social media marketers to step up for smart work. How have you been managing the team collaboration in recent past? Share your thoughts in comments to help us increase the tools in the list.