It is always a question for small and medium businesses who are planning or have just launched their website, what are the SEO requirements for a new website? The rule of law is very simple to understand the answer to this question. On the other hand, the thumb rule is, if your website fulfils needs and wants of your client and search engine, you are good to go to start SEO of your website.
Maybe someone is still unsure about the dilemma and trying to figuring out. Let's take it from another angle, let's go through the website of your most popular competitor to find out the difference. If you got a handful of information to your problems it means the website is good to move on. Otherwise, it is just a webpage with some text on it. Poorly designed and developed websites cannot win top positions on the search engine and in the hearts of your prospects. Let's have a look how to define the essentials for a website to move for off-page SEO.
What pages do a website should have?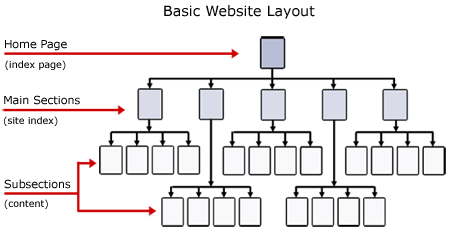 When going to design a website it is essential to add web pages like the way an organization is structured. A homepage is the first impression of a company website. A homepage should describe the main purpose of the website and focus on the services and products available on the website. Let's have a look  at SEO requirement for a website for a small and medium business website;
A comprehensive Homepage
which should focus on the solution of the core problem of your prospects. In proceeding to the core message the services should be focused. Further, you can add more reasons to visit your website. The homepage of www.outreachbee.com is a good example of a comprehensive homepage.
Services, product pages
The other important pages which are must to add are the pages which describe the services and products you are selling through your website. Please note that you must allocate one page to each service. After this describe every aspect of the service or product on the webpage. If there is something which is related or mutual with another service (s) give a proper link where necessary within the page. Doing so the customer as well as search engine bot will get to know that there is another service which is related or equally important.
Other essential pages (About Us, Contact Us, Terms and Policy)
Pages like About Us, Contact Us, Terms and Policy of usage are equally important to include on a website. These pages are just like a legal and HR department of a company. By including these pages on a website the visitors will have the better way to find and know about the company in depth.
Website structure an essential SEO requirement for a website
When we go to an office we find every single person is allocated a responsibility as well as a place where they are performing their duties. Same is the case of a website no matter it is built to promote a small and medium business or a large enterprise. It is the structure of a website which helps to place right information at the right place. Most of the time departments of a company are interrelated to each other follow the same rule in your website, where necessary. This helps your website visitors to find related information. In internet marketing, this is called internal linking of the web pages of a website. Search engines like Google, Bing and Yahoo appreciate it and give a good score to a site which is well structured. A website is considered well-structured if website visitors have access to the relevant information where necessary. This is the first essential to consider a website ready to move to off-page SEO.
Website registration, Google Analytics and Google Webmaster tools authentication
Once you have created all the necessary web pages and then bind them in a proper structure, inform search engine about your website. Register your website with the search engine like Google, Bing and Yahoo so that the respective crawling bot can reach to your website to gather and store the necessary information on your website with them. This way Google will be in better position to rank your website in competition to your competitors.
To analyze incoming traffic performance of a website and their behaviour on the website register your website with the Google Analytics, Bing Analytics and Yahoo according to your marketing plan. Doing so you can even watch the Live analytics. This analytical data can help you further increase the performance of your website.
Authentication of a website with Google's webmaster's tools is a very helpful for webmasters Bing webmaster's tools. Google webmaster tools help webmasters to go deep down to find and improve the website performance the way Google looks at your website.
If you are done with these steps you can consider your website to move to off-page SEO. The whole exercise is to emphasise on the things which actually matters to the search engine as well as your customers. What essentials have you considered in past to find out what essentials are required for a website to move to off-page SEO? Please do share your thought for the purpose of knowledge sharing.