It is important to note for individuals and social media marketers, before going to start Snapchat for business, that the interface of Snapchat is not like other social media apps. Most of us are familiar and marketing businesses using Facebook, Twitter, and Instagram apps. In these social media apps, you find a feed from the people or businesses you are following or following you. But when it is about Snapchat, the interface is entirely different. You don't find any feed as there is no real navigation in the app.
To me, this makes the app more interactive instead of following the interface of the other social media apps? In Snapchat there is swiping, left or right and in the result, you are in the new section of the app. The other interesting thing about Snapchat is the buttons and icons to control actions in the app are without labels.
To me, this is the next level of app development. I also assume that the designer and development team know that fact that the IQ of the user is at a quite high level. Well to make the app more interesting and interactive, I like to share the complete list of icons and symbols to get you familiar with the app for your next business or professional goal.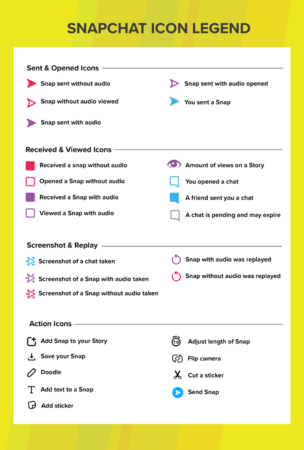 Image Source: Hubspot
How to start Snapchat for business? Profile in Snapchat
After assessing the importance of Snapchat for business to build better brand awareness and following on Snapchat, start with setting up a business profile. From here, one will get familiar with the interface of Snapchat.
For the convenience of internet marketers, it is important to note that there is no requirement to set up a business profile on Snapchat. A personal and business profiles will be treated in the same manner. It will be better to start with a personal account before going to create a business account on Snapchat.
Download the Snapchat app from the App Store or Google Play.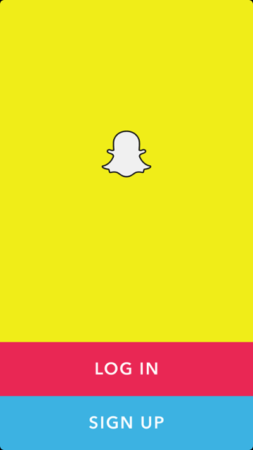 Click on Sign Up to create your first personal account by entering your first and last name.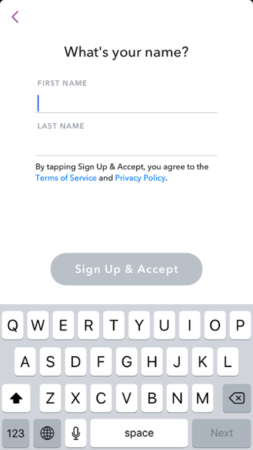 You must be older than 13 years to be on the social media platform as on the next screen you have to inform about your birthday.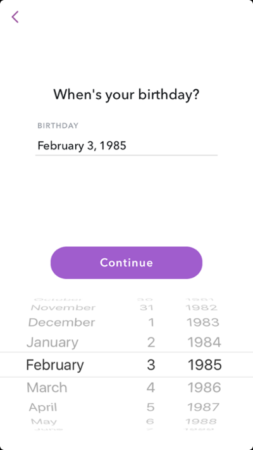 Now is the time to type in your desired username. Username in Snapchat is very important as it can never be changed at any stage or later. So be careful choosing a username for your account. It will be better to write down some desired usernames and then try them one by one. You can also get help on how other people use to have their username in Snapchat.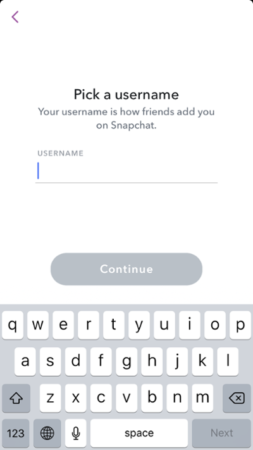 Like other social media apps, Snapchat will also keep your email ID as well as your mobile number. Once done with the email ID and mobile number you may need to confirm your phone number via an automated text message. The last step is to set your password. Again, be careful.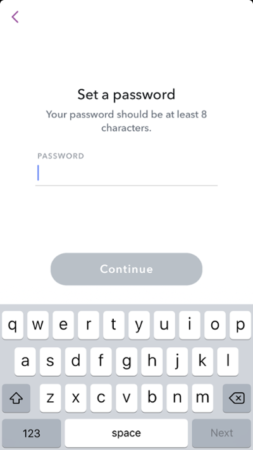 Snapcodes for your personal and business account
When you want to invite your friends or followers on Snapchat you need to send a Snapcode to them. For a personal account, it can be a Snapchat generated image or a photo from your Images on mobile. But for the businesses, you can have a customized Snapcodes which you can share with your audience through digital or printed communication. For the purpose click on the ghost sign in the left top and then click on the gear sign and then click on Snapcodes. Once you click on Snapcodes you will reach to the section where you will be asked to Create Snapcode. After clicking on this option, you will be asked to enter the URL of your website. Either pick an image from the camera roll or let Snapchat pick an image from your website. Save the Snapcode into your images to use it on the later stages.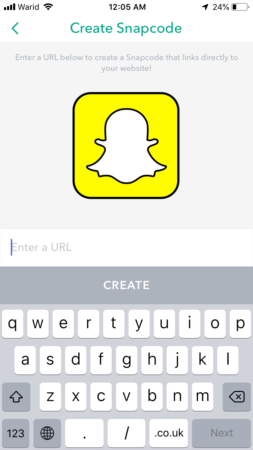 Today we covered how to start Snapchat for business. We covered every aspect of Snapchat from personal to a Business account. Next, we shall see how to create a Snapchat story in detail. How have you found the article series of Snapchat for business? Please do let us know to improve.