Who doesn't want to rank number 1 on Google? Well, it's pretty simple goal of every online business. Every business is hiring Search Engine Experts in-house and outsource companies to get it happen. But what is the truth to rank number 1 on Google? Yes, if we talk about to rank your website number 1 on Google back in 10 years, it was damn easy. Today, in 2018 to rank your website number 1 is quite tricky and requires high-quality work to perform in the background.
Just to recall your memory, there are many search engines out there other than Google. Top 10 search engines including Google are Yahoo, Bing, Ask.com, Baidu, WolframAlpha, DuckDuckGo, Internet Archive and Yandex.ru. Every search engine is getting their own traffic every day. People visit these search engines to take help from them. But most of the people on the globe know Google as the only search engine out there and the matter of fact is the search result quality of Google is significant from their competitors.
Google's ranking is vigilant due to the fact of the quality policy of this search engine. It is not something which is not achievable to rank number 1 on Google. Today we shall see the most effective yet simple ways to rank your website number 1 on Google. These points are taken from the Google's guidelines to let businesses know what matters most to Google.
Content to rank number 1 on Google
The starting point for any online business can be either inspiration from a running online business or least likely a product. The first mistake that we do at the starting point we don't focus on the need of the consumer. This is first and most disliked reason that we couldn't get ranked on Google.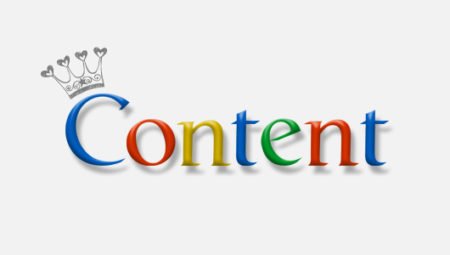 After the inception of HummingBird Update from Google, it is hard to rank a webpage or a whole website at number 1 on Google. On the other hand, it is equally damaging to start replacing the content of your webpage with a poor copy that is already available in online market.
If you are doing something similar as said above, you should get ready for some surprise that is ready for you or your online business.
"Creating compelling and useful content will likely influence your website more than any of the other factors." Google, 2017
Hummingbird update from Google is all about what the search engine likes the content on your website. According to the update, if you are putting everything on your website, it simply is disliked by the search engine. Why, because the search engine is unable to decide what niche this website is focusing? The simple rule of thumb is to create a website in one niche if you are eager to rank your website number 1 on Google.
Now as you got to know that you need to focus on one niche, according to Hummingbird update, the quality of content that you want to have on your web pages should be full of information for your expected customers.
Let's say if you are likely to have a website which helps you find the best juicer machine to help you in your workout routine, the content of the website should be designed to help you every aspect of your need. Like when I started change my daily routine and added workout and 5Km running into my daily routine, I got to know that I need the best juicer machine in my kitchen. At that times I went through www.bestjuicerdirectory.com, and the best thing about the content that I found on the website it was thorough throughout the website. I interacted with the top best juicers page of the website. The webpage content was designed in a way that it helps the user at every step of the page. The copy starts with a light introduction of the best juicer machines, list of top 20 best juicers [monthly updated list], the detailed review of every juicer including the pros and cons. Every juicer review has the link to its affiliate site, Amazon.com, to display the current prices, offers and shipping details. The list includes the top juicers by category and expected shipping days, etc.
When I was on the site I knew where I had to go next to proceed with my order. This is the best type of content which is available in the market I found about the juicer machines. The content was thorough and described every aspect of the juicer machines. This website is a good example of the type of content that you need for your website.
Focus on Meta Title and Meta Description
When I was searching for the top best juicers on the Google, I found the right information and description of the page which was describing the page at its best which going to purchase my best juicer.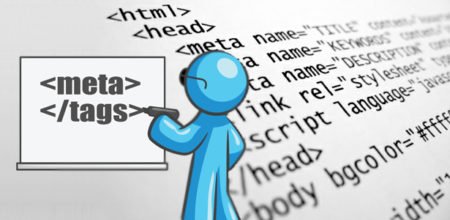 How does your customer seeing Title and Description of your website while seeing your website in search results? The simple way to find how these Meta Tags appear on the Google's SERP is to search your website with the following command in Google;
Site: http://www.yoursite.com/
Applying the command, you will see how your website's Title and Descriptions are appearing.
The best practice to fix Meta Title and Meta Descriptions for your website is to go find what the keywords your website is getting impressions and clicks on Google by using Google Webmaster Tools. You must list all the keywords that your webpage(s) being searched. Once you have the list simply redo the content or design new content to get it on the page that is critical for your business.
I called Meta Title and Meta Description as the first interaction of your website with the customer. Make the two tags as simple as ABC.
Google Search Console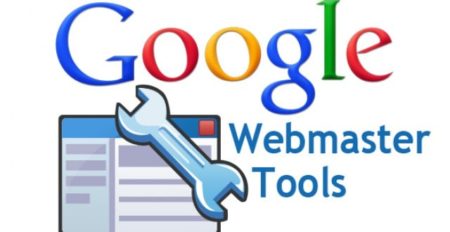 Google search console is a place, provided at free of cost by Google, where you can find the keywords that are important for your website. Other than keywords, you can research the search traffic, Google Index, Crawl, Search Appearance, any many more. Do give some time on the daily basis and then apply it to your website either onsite updates or off-site updates.
We are in the industry for last 18years and have experienced working for many companies in USA, Canada, UAE, England and Europe. We tried to share our true experience to help you find the best ways to rank your website number 1 on Google. What methods have you applied to get your website ranked number 1?