According to Wikipedia.com, "Content curation is the process of gathering information relevant to a particular topic or area of interest". The people who implement content curation or the companies who provide content curation are called curators.
The need for content curation comes after the thought to generate interesting and useful content for the targeted audience from the information already available. The most interesting use of content curation is to create content for your social media marketing, especially at the very beginning of the marketing campaigns.
At the start of your social media marketing either it is for the business or as an individual, you need to provide continuous valued content to your audience. For the purpose, you can share content with variated valued use of the product or service. Here comes the need for content curation.
If you are planning to write some series of long articles on some particular topics you even then use content curation. For the purpose, you will be gathering information from authentic and multiple sources on the topic. After that, you will be curating the content according to your point of view and requirement of your audience.
Gathering the information from multiple sources is time-consuming and can hold you from many other tasks which are equally important. To get you to earn more time doing less let's get introduced to the useful and ignored tools to get ahead in content curation.
Newsletter/RSS Feeds for content curation
According to copyblogger.com, RSS is simply an Internet technology standard that allows busy people to receive updates to web-based content of interest. You might have figured that much out by now. But basically, that's the essence of an RSS feed – you subscribe and then receive new content automatically in your feed reader.
As soon as you receive new content you can choose from the headings either it is the content that you are interested in or not. If you are interested in any topic you can open the email and if you are not then let it go. Having an updated content through email being published at your favourite blog make the process of content curation much fun.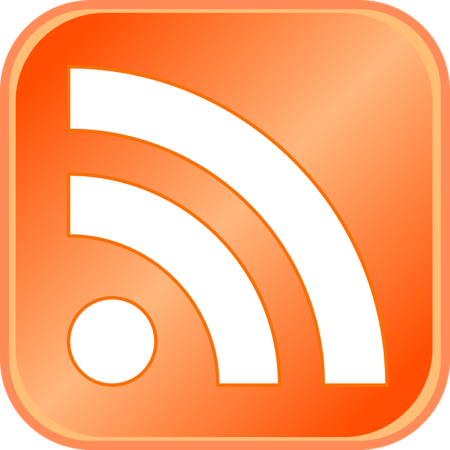 Feedly is a very impressive service available on the internet. Feedly allows you to create different boards of your favourite blogs, niche-wise. Make a list of all the blogs whose content you are interested in. All the time you want to see what is new at your favourite blogs, simple visit Feedly to see the updated content at your favourite blog.
For all the newcomers in internet marketing or even people who are fond of reading the blogs can avail the service from Feedly at free of cost.
You can even share the content directly from Feedly at your social media channels, quite interesting.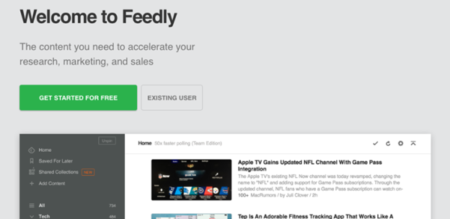 Twitter Lists
Are you using Twitter for your marketing? Twitter is so emerging social media channel due to simplicity and short text. Further to tweets, you can create lists within your twitter account.
Simply choose Lists from the left side panel and start creating lists of personal or business interest. Twitter lists smart as if you want to share some tweet to the members of one of your list at Twitter you can do this.
Twitter lists also allow you to get to know the latest updates from the people or businesses. Having interesting content in one place allows you to share with your audience for value addition.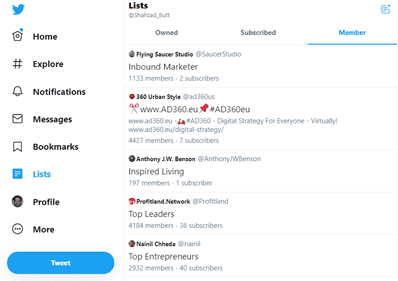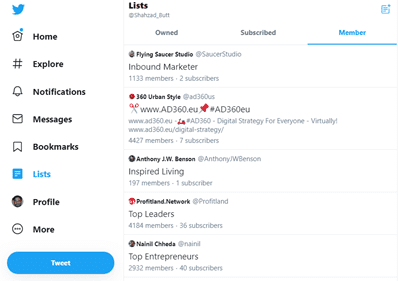 If you want to select and then share every favourite content automatically then you should go with Dlvr.it tool. This is so amazing and fully automated tool to help you in content curation. Let's see how to share content through Dlvr.it;
Here is how to use Dlvr.it:
Select your trusted sources – blogs or magazines
Identify their RSS feed within Dlvr.it
Connect your social account(s) – for instance, Twitter
Add a @mention to the Tweet you share – this way the blogger will know you shared their content and appreciate it.
Share it to your social accounts
To get more suggestions for selected topics you can even get help from this content curation tool.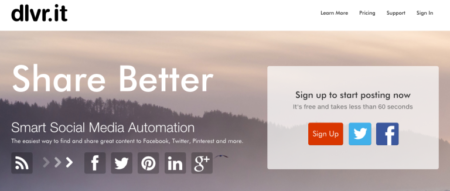 Alike the name, ContentGems, is one of the smart content curation tools. If we say that ContentGems is a content discovery tool, then it will be equally correct.
The one way to get the latest content being published at your favourite blogs is to list all the blogs in the database of dlvr.it. On the other hand, ContentGems the content curation tool allows you to get the new content ideas on the base of keywords, trends, social signals or any other filter.
You can even share the content directly from the tool at your favourite social media channels.

The other content curation tool in the list is Bundle Post which is equally good as the previous tools. You can easily add RSS feeds, Google alerts or other feeds. Simple select the updates which you want to share with your audience and get it aired on all your favourite social media channels.
This content curation tool also allows you to link with popular social media scheduling tools like Hootsuite, Buffer or even SocialOomph.

No matter if you are new to marketing or content curation – Quuu will help you get to the latest and updated content for you from your favourite blogs. Like other content curation tools, Quuu will provide you with help from the hand-selected content suggestions.
Quuu also promises to review each and every content is suggested to you.7

Final words on content curation tool
There is an endless list of content curation tools which you can use to keep your social media marketing live. The only mistake which most of the marketers do is that they completely rely on the tools for the content being suggested by the tools. The one thing which you should do is to take a look at the content suggestion to let it meet your quality standards.