Most of the internet marketers are always found talking about link building for their website or clients. Internet marketers may have not weighed on-page SEO as much as they weigh off-page SEO. Do you really know that on-page SEO share is about 50% in ranking your website in the search engine?
Maybe you would have thought of on-page SEO just adding an H1 tag to your main title, and adding meta description and meta title. Believe you me on-page SEO is more than setting these parameters to your on-page copy.
Today we shall walk through the 16 key factors of on-page SEO, thanks to Brian Dean for the research. These 16 points should always be on your desk to confirm if checked and confirmed before going to publish your web page. No matter either you are writing a blog post, landing page, product or service page or even the about us page. These 16 points can be achieved on every webpage you are thinking to add to your website.
1. Leverage SEO-Friendly URLs
It's true to let you know that I myself prefer to click a link from the search engine if the URL is simple and around the keywords, I am searching for. It should always be taken care to avoid ugly URLs.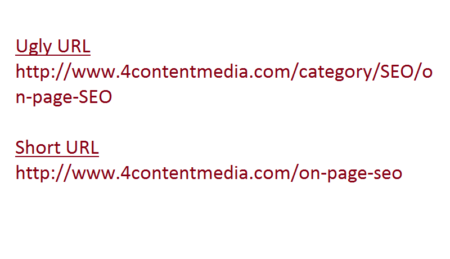 If you give your webpage a URL which is simple, short and keyword rich then you will definitely get more clicks than the websites having ugly URLs.
2. Start the title tag with your keyword
A title tag is always tricky in on-page SEO. Sometimes it is said to go with a catchy title and some it is said to go with simple titles. Both the techniques are acceptable in on-page SEO. But if you are using your keyword at the end of the title of your page it is expected that search engine will not weigh it to the competitors with title tag at the beginning.
3. Add a modifier to your title
A modifier is used in title tag with your keyword to let you rank for the long tail versions of your keyword. These modifiers are put into your keyword to weigh your keyword with the exception's users are searching with their keywords.
Maybe you are searching for some best services or best product or maybe the cheap tickets to fly for your next vacations. The words like 'best', 'cheap', etc. are the modifier in the search queries. It is good practice to use the modifier to let the users see if your page fulfils their exact need.
4. Wrap your title in an h1 Tag
Search engines like Google like to know at first hand that what your page is all about? For the purpose search engines refer to give an h1 tag to the keyword your webpage is all about. As most of us use catchy phrases at the beginning of the webpage which also includes the main keyword. Always give an h1 tag to your main title of the webpage.
You can better check if the main title is assigned an h1 tag by using Ctrl-U short key in your web browser. Search for the page's main title and then check if it is wrapped with the h1 tag.
5. Spice up with multimedia
A picture is better than 1000 words are true to believe you are designing your webpage. If you want to decrease the bounce rate and increase time on site for your webpage then you must add some multimedia at the very beginning of your webpage.
Practically speaking, if a user finds the image of what s/he is searching for on search engine it will help them get engaged with your webpage content.
6. Assign h2 Tags to subheadings
Most of the content of the web pages is trying to help users in their day to day issues. There will be many questions being answered in your webpage. There is also a probability that the user is looking for some problem which you might have discussed near the closing paragraph of your webpage.
If you have created sections of your page content by adding subheadings it is evident that the user will be happier to visit your webpage. When you are adding subheadings in your webpage always assign tags to them. Doing so not only search engine will be happy to visit and refer your webpage but the users will also be happy to visit your webpage.
7. Drop your keyword in the first 100 words
As you have added your keyword in the main title of your webpage search engine will be happier to see if you used the main keyword in the first 100 words. Doing so the search engine will get confirmed that you are talking about the keyword you used in your main title.
8. Be responsive in design
Since 2015 search engines have started penalizing the websites which are not responsive in design. As search engines are getting more queries from mobile devices like mobile phones or iPad or tablets that is why website which are not responsive in design a not considered to be ranked.
9. Outbound links are good
There is no harm to give outbound links to the website even of your competitors in the main copy of your webpage. Providing outbound links gives a relevancy signal to search engine which is a good signal to get your website ranked. This will also help Google figure out your webpage's topic.
10. Internal linking is good for site health
You would have relevant topics within your website which are also talking about relevant topics your webpage is all about. Providing internal links in the copy of your page help users reach to the web pages which are equally important in helping them.
Internal links also help internally linked web pages get the link juice from the page they are linked from. Wikipedia is one of the good examples to follow.
11. Site speed is important
All is done very smartly now is the time to check if the web page is opening on your user's device in recommended page load time? There might be many reasons that your webpage is not loading as quick as recommended like in about 4 sec.
You need to check your page load time from Google's facility or from pingdom.com. there are also may free tools available on the internet which help you find the reasons behind high page load time. Get the copy of the result and then meet the guideline to improve the site speed.
12. LSI keywords matters
It is not good to use your keyword, again and again, on a single webpage. The other way is to use LSI keyword instead of using the same keyword again and again. For the purpose, Ubersuggest is a good free tool to find LSI keywords to add to the on-page copy of your web page. The benefit of using LSI keywords is twofold. The first benefit of using LSI keyword is to add synonyms or relevant keywords to the main keywords. The second benefit is you are provoking the probability to get ranked for other keywords as well.
13. Image optimization
Images are a useful source to find out if there is a website which is talking about your problem. Yes, if I am not sure which site to visit for a problem I am facing I will search my keyword in images and see which image is good and catchier. To me, a website with a more unique and catchier image will have worked hard and a probability is high will have good content on the website. Image optimization is equally important when doing on-page SEO.
For on-page SEO it is recommended to add at least one image with having the keyword in name and in the image Alt tag. This will further boost the on-page weigh of your web page.
14. Use social sharing buttons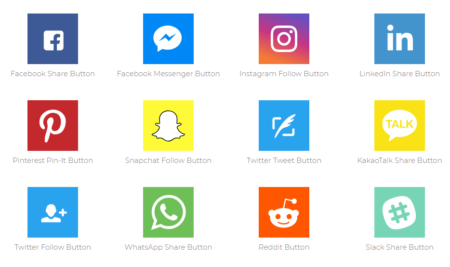 Social buttons or social sharing will not directly affect your ranking in search engine. The blind fold of adding social buttons in your webpage is to get more eyeballs to your webpage. If your content is good, then it has a higher probability that your webpage shall be shared on social media and will get more eyeballs.
15. Long content covers a lot
When we talk about long content it doesn't mean that it is to fulfill the content just with words. Long content means to add maximum research on the topic and then divide it into as many subheadings which are helpful for your users.
16. Increase Dwell time
If a user presses the Back button just after landing on your web page it is a signal to the search engine that the web page is of low quality and this factor is called Dwell time.
To improve the Dwell time of your website it is said to add multimedia, subheadings, catchy images, boost site speed and so on.
It is key to success that aiming key factors of on-page SEO doesn't mean to give unlimited time to all these points. The smart work is to schedule a fix time slot to every web page fulfilling all these 16 key factors of on-page SEO. If you are giving more time to fixing the on-page SEO factors, you are giving less time to other SEO activities. Be wise and be smart in optimizing the on-page SEO factors.