The value of an image is thousand words. While designing social media content, you need to design images that can catch the viewer's attention. It is important to make an image in the way that can help you sharing and clicking it. Your social media followers will like watching for the next amazing things you post. A graphic designer has no time to waste and this is the reason for an amazing creation, you need efficient tools to create visuals for social media to improve your performance. The prime secret to producing these types of images is having several great design resources and templates like text styles, shapes, icons and images. These templates are easily available and you need to message, match and mix. If you want to get premium results then you need to pay premium prices. So, it is good to use efficient free visual content creation tools for social media to create your own professional and vibrant social media images. Some of the best free tools are given below;
Canva | Best tool to create social media visuals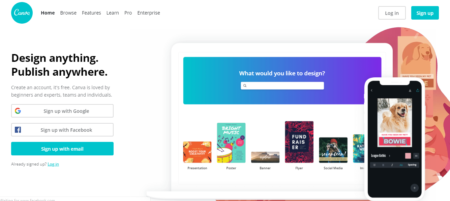 It is one of the most efficient and common tools for graphic designing. You can get it online. To create an incredible design for infographics, event invites, office presentations, social media and others, this is the best tool. For visuals on social media, you need to select from a layouts range based on which platform you are utilizing. You can design graphics for all media platforms like Instagram, Twitter and others. It is an ideal tool that contains simple drag and drop interface. It is good for relative beginners but with minimal effort, you can produce pro-quality assets. You may need to work hard for customizing some popular templates. It contains built-in preset sizes for different platforms including Pinterest, Facebook, Instagram and others. It is a user friendly tool that is very easy to operate.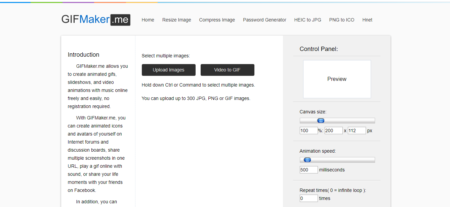 If your objective is to attain maximum traffic on social media or to get more and more followers, you need to use GIF. Instead of recycling famous Gifs, you can create your original GIF on social media. The use of GIFMaker.me is the right tool for animated visuals for social media in a click. It does not need any registration because this tool is free. Do not waste your time in learning the tool. It is as simple as you upload the picture for GIF. You will see a control panel and it helps previewing animated GIF. You can change repeat time, animation speed, canvas size and many more.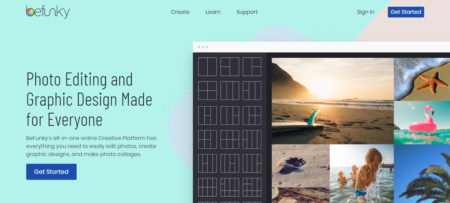 This is a photo editing tool that is available with easy to use options and lets you edit photos as a pro does. With the use of this tool you can fix easily poor lighting, common photography mistakes, enhance colors and adjust angles. You can include text, frames, graphics and effects to your images to improve their visual. Upload picture from Dropbox, Facebook, Google Drive and computer. Now, you can start editing with this tool. It offers several options for editing. You do not need any registration to use this tool to create visuals for social media, because it is free.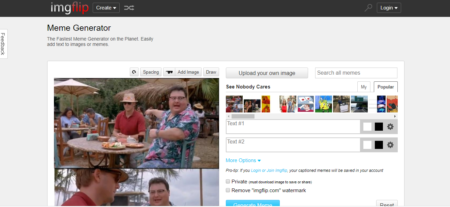 Memes are not popular as these are used. Sharing an occasional meme will be entertaining for your social media followers. Meme, the free tool to create visuals for social media, will allow you to make high-quality memes with wonderful images. It provides a broad range of existing meme characters. You can add text to your images to deliver joke and message. You do not need to learn any techniques for using the tool. Graphic designing will not be as much easy for you as before.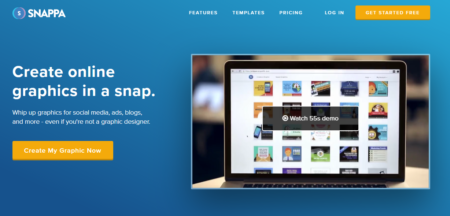 It is one of the best visual graphic creation tool for social media that come with the modern specifications. From scratch, for creating social media visuals, you start by selecting a background from the list of colors, patterns, stock images. Users have the option to upload the images for the background. It helps you adding shapes, graphics, effects and text to share on the social media.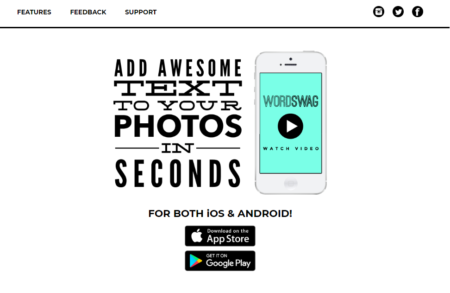 Developing custom social media images is not difficult for you in the presence of the Word Swag. It allows you customize images to share with the followers on social media. This is an affordable tool that helps you choosing a wide variety of images.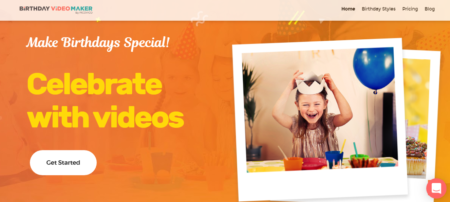 If you need to deliver message via an attractive video then the choice of Picovico is the right solution. It allows you creating your video without any cost. In this way, you can save your money and time. It comprises your text and photos to create a slideshow of videos. You can use this tool to add music and personalize the videos. Picovico is a good choice of tool to design visual content for social media.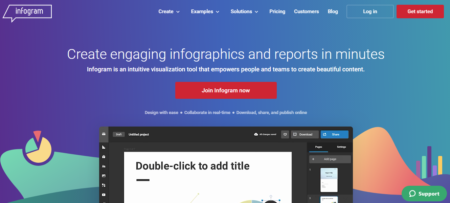 To share visual content, social media is an excellent channel. Users love to share interesting data, stats with their friends and followers. So, instead of sharing those things in the form of the text posts, you can design it in the form of charts and custom infographics using Infogram, a free tool to create visual content for social media. It allows you to create maps, charts and infographics for the stats and facts for your audience.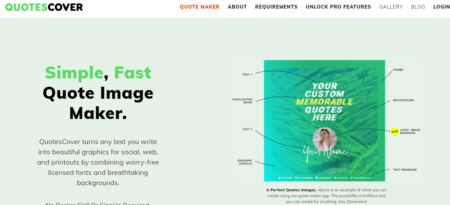 You will love to come up with the original jokes and quotes to entertain the followers on social media. The visual creation tool for social media like QoutesCover engages the audience and you can get more audience by inspiring them with proverbs and quotes. This is a user's friendly tool that is very easy to access online. You do not need any special skills to operate this tool. It increases the convenience of the users.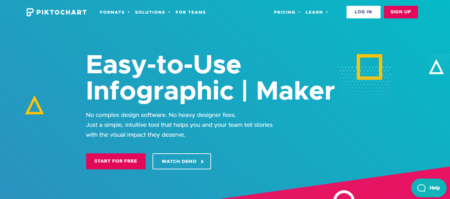 Do you want to share some interesting facts with your followers? Piktochart, a free tool to create social media images, is good to intrigue your followers with infographics. It customizes your professional quality templates. This tool is helpful for sharing the most intriguing info and facts. It will be a great option for you because with the help of this tool, you will be able to make map, charts and graphics.
Final words for social media image tool
The above-given list of the best free tools will help you to utilize to develop shareable social media graphics. With the assistance of these free tools for social media visual creation, you can share your ideas and deliver your messages in a captivating and creative manner.
If there are other free tools that we didn't name, please feel free to share them in the comments box below.