2023 Edition – TikTok As A Game-Changing Platform
In today's digital world, social media platforms have become game-changers, allowing small businesses to reach enormous online success. More and more people are turning to social platforms to engage with creative content and explore new forms of expression. As a result, it has become increasingly crucial for businesses to understand the power of these social media platforms. One of these platforms that we will spotlight in this article is TikTok as it leverages its potential to reach a vast audiences and gain a competitive advantage.
TikTok has become a significant platform for content creators, influencers, and businesses. It boasts over 2.35 billion monthly active users worldwide and has seen a meteoric rise in popularity. The platform has enabled small businesses to reach a greater audience, build relationships with potential customers, and grow their brands.
Using TikTok, small businesses can quickly grow their presence, reach new customers, and build relationships with their audience. Furthermore, TikTok is an incredible platform for marketing your business that provides a great way to increase brand discoverability, build trust, and engage with customers. It is also a powerful tool for getting feedback and understanding customer needs and preferences. Moreover, From tools for creating engaging content to analytics to measure performance, businesses can use these features to maximize their online success.
In this article, we will explore the importance of TikTok as a game-changing platform and how small businesses can use it to reach enormous online success in 2023.
Crafting An Effective TikTok Strategy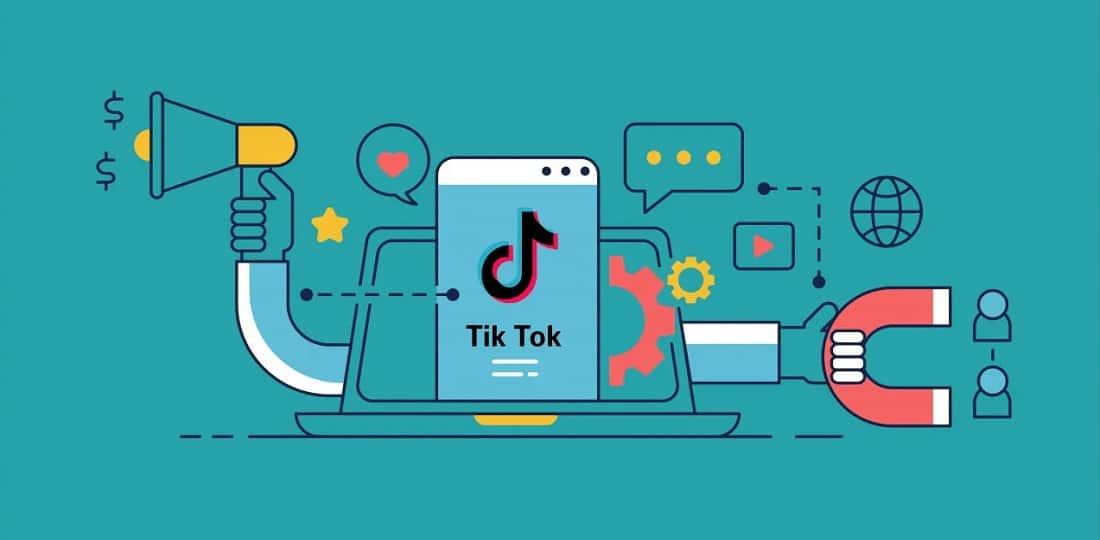 As a small business, it is essential to craft an effective strategy for leveraging TikTok as an effective marketing tool. This includes understanding your audience, as well as the type of content that will resonate with them. Additionally, it is essential to clearly understand your goals and objectives and have the right tactics in place to ensure success.
When crafting an effective TikTok strategy, knowing your target audience and the type of content that will engage them is essential. Depending on your product or service, you may want to focus on a particular demographic, such as Gen Z or Millennials. Understanding your audience will help you create enticing content that resonates with them and increases engagement.
In addition to creating engaging content, it is essential to use tactics and strategies that will help you increase your reach. This includes leveraging hashtags and creating trends, as well as leveraging influencers to help you reach more people. Additionally, it is important to use video content as this is a powerful tool for gaining traction and increasing engagement.
To make a powerful TikTok strategy, keeping up with the trends and understanding user behavior is essential. This will help you stay ahead of the competition and ensure that your content stands out.
Identifying Your Impact
As a small business, it is essential to track the impact of your TikTok strategy to ensure that you are achieving your goals and objectives. To do this, you must understand the metrics most important to measure and track. This could include the number of followers you have, the reach and engagement of your posts, and the amount of clicks you get from your content. A/B testing is also essential as it helps you understand what content and strategies work best for your audience.
Additionally, data-driven insights can help you make informed decisions about your content and campaigns. By understanding what content works best for your audience, you can create compelling content that will help you get millions of TikTok fans.
Staying Ahead Of The Curve
In the online world, trends, and user behavior are constantly changing, which is why staying ahead of the curve is essential for success on TikTok. To stay top of the competition, small businesses should focus on understanding how user behavior, trends, and algorithms are changing. This will allow them to be agile and quickly react to changing trends or user behavior.
Keeping up with the latest TikTok updates and features is essential to ensure you're taking advantage of all the platform offers. Additionally, small businesses should stay current on the latest industry trends and use data-driven insights to inform their decisions. By staying ahead of the curve and leveraging the latest trends, small businesses will be able to better reach their goals and maximize their online reach.
Strategies To Maximize Online Reach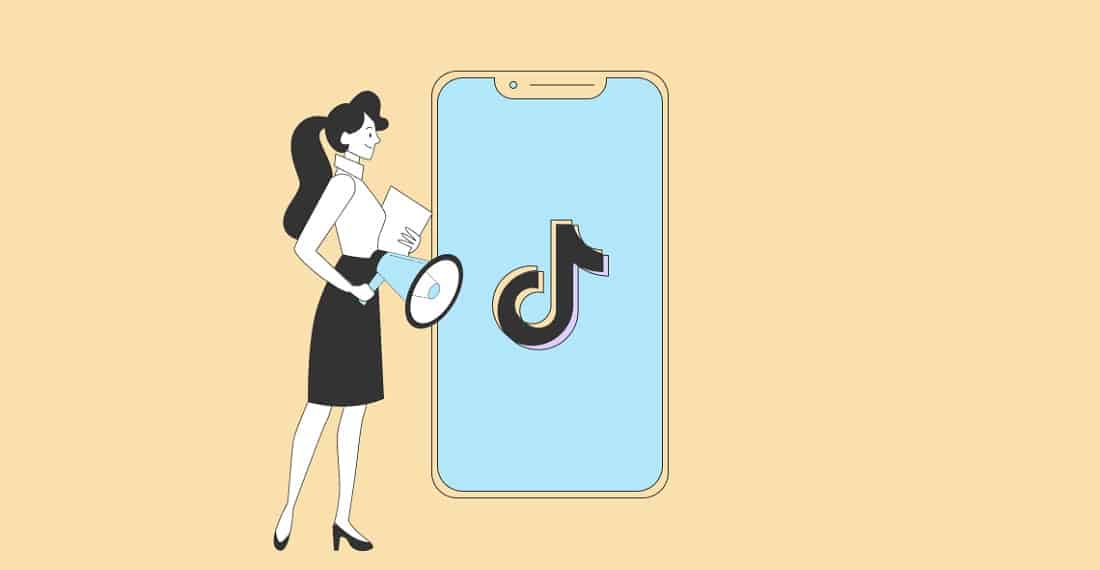 Small businesses are increasingly leveraging TikTok as a platform for marketing and reaching new audiences. With its unique and engaging content, TikTok offers small businesses the opportunity to become a part of an engaged and growing community. In order to make the most out of the platform, small businesses need to optimize their online reach. Here are some strategies to maximize online reach on TikTok:
1. Build A Strong Presence
To build an effective presence on TikTok, small businesses need to tap into the platform's potential by creating unique TikTok content that resonates with users. Creating visually appealing content that shows off the unique aspects of your business can help you stand out from the crowd. Additionally, utilizing creative storytelling can help engage users and drive them to your page.
2. Get Started With Advertising
Advertising on TikTok is a great way to maximize online reach and increase visibility. Targeting specific audience segments allows small businesses to reach potential customers and establish a presence in the community. Utilizing the platform's advertising capabilities allows businesses to reach a large, engaged audience.
3. Create Engaging Content
Creating content that resonates with your target audience is crucial to success on TikTok. Consider which type of content that attracts audience attention to grow your brand. Additionally, keep an eye on popular TikTok trends and create content that works with the current trends on the platform.
Leverage TikTok Analytics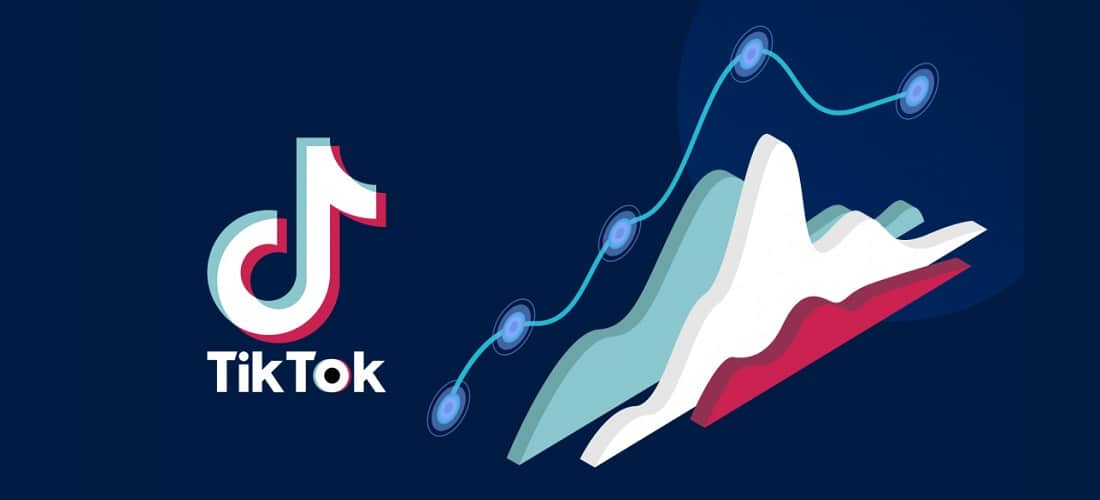 Using analytics is a must for any successful TikTok strategy. TikTok Analytics gives you a comprehensive overview of your performance. It helps you to gain insights into your content, including the number of views, reactions, and comments.
With this information, you can identify what kind of content resonates with your target audience and change your TikTok strategy accordingly. You can also track user behavior, such as engagement, to understand the impact of your TikTok activities. By leveraging TikTok Analytics, you can gain valuable insights to ensure that your TikTok campaigns are efficient and effective.
By following these strategies, small businesses can maximize their online reach on TikTok and get the most out of the platform in 2023. By leveraging the platform's power, small businesses can expand their reach and build a loyal following. Through effective strategies and creative content, small businesses can position themselves for success on TikTok and achieve enormous online success.
Conclusion
TikTok has become a game-changing platform for small businesses, offering the potential for enormous online success. When used correctly, small businesses can craft effective TikTok strategies to maximize their online reach, leveraging TikTok analytics to track their progress and measure their impact.
Through understanding their audience, creating compelling content, and staying agile and ahead of trends, small businesses can keep up with the ever-evolving online world and get the most out of TikTok in 2023. By using the best practices outlined in this article, small businesses can unlock the potential of TikTok to achieve tremendous success.
About Author: Andrea Ember is a passionate social media writer and working at Bouxtie. She has strong strategy skills in developing and managing social media campaigns. She loves to make new connections and enjoy the opportunity to work with social media influencers.