A keyword is the backbone of search engine optimisation so does the methods of keyword research as they are important in parallel. The Internet has so many tools and services to perform keyword research for small, medium and big businesses. Big businesses can afford expensive tools and services of big SEO agencies, but what about small businesses? Can these businesses afford keyword research and what type of tools and services they can focus on to avoid big expenses?
How to perform keyword research
First of all think about different ideas, do daily research like watching T.V and see magazines to get familiar with your business deeply and think about keywords. If you are still confused then there are some tools which will give you keywords using by your competitors and you don't need to waste your time for it.
1. Google keyword planner
Google keyword planner is Google's own professional keyword research tool. It's free and you just need to open an account on Google ad words and you can use this great tool to dig your keywords. This tool gives you monthly search volume and ad words competition and bid strategy in case you want to use ad words for traffic and sales.
2. Google instant search


Another best way of keyword research is Google instant search. This technique is good because this instant search gives you automatically trending and most searched keywords by people and gives you standard and long tail keywords.
3. Google's related searches


When you search any keyword, Google gives you related searches at the bottom of the page, these related searches are the best to approach to finding less competitive keywords with good search volume which you can miss by other tools.
4. Steal your competitor's keywords
SEM RUSH is one of the best tools to keep an eye on your competitor's keywords. You just need to write competitor's URL in above bar and here we go. It will tell you all keywords having this much search volume and this much competition, you can steal keywords and start focusing on marketing and your own SEO strategy. But please note, you need to pay a  monthly subscription to use this tool.
5. Keyword snatcher
When you will open the tool, and you can choose the sources that this tool pulls its keyword suggestions from:




And after a long wait, you'll get the best amount of suggested keywords.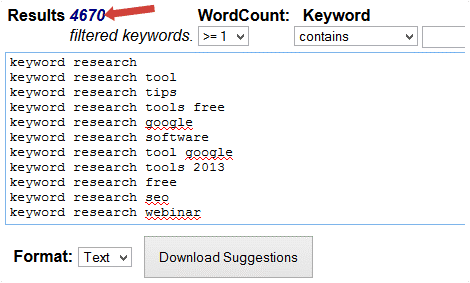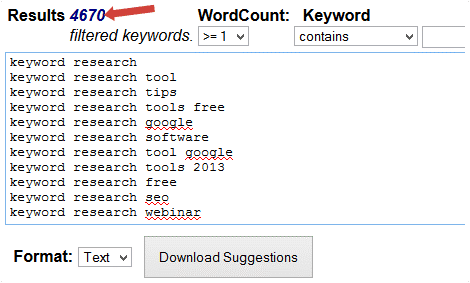 6. Ahrefs Keywords Explorer
Ahrefs is a well known tool to research keywords and backlinks. In the given field below as in image you will enter your seed keyword.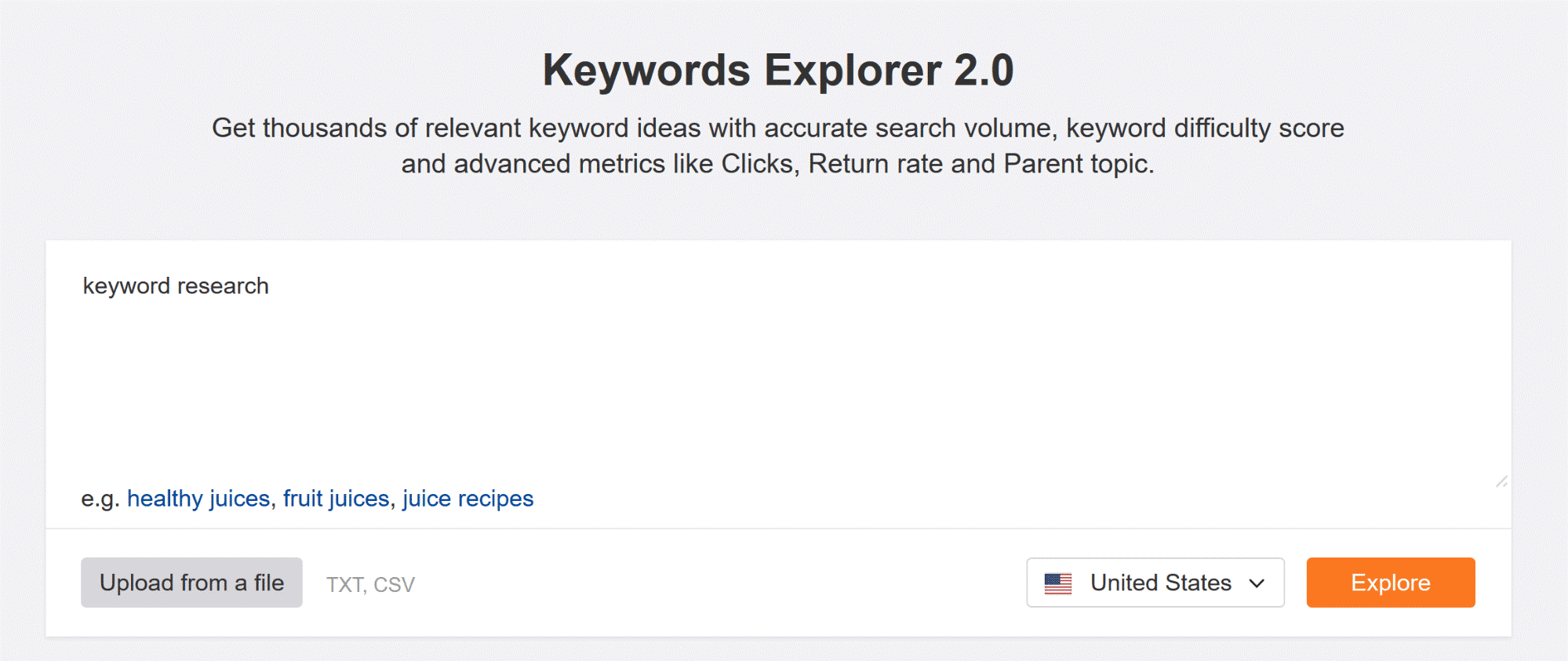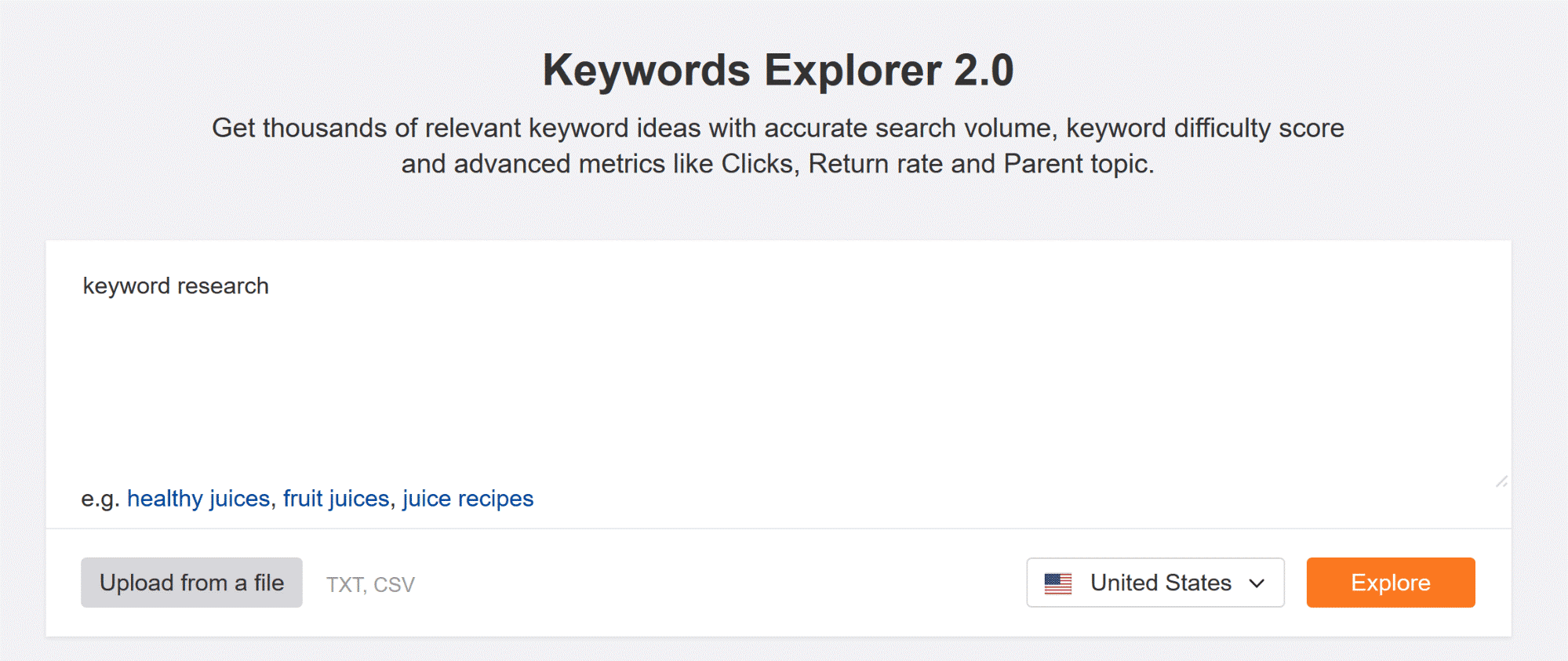 And here you go, you will see all suggested keywords by this tool.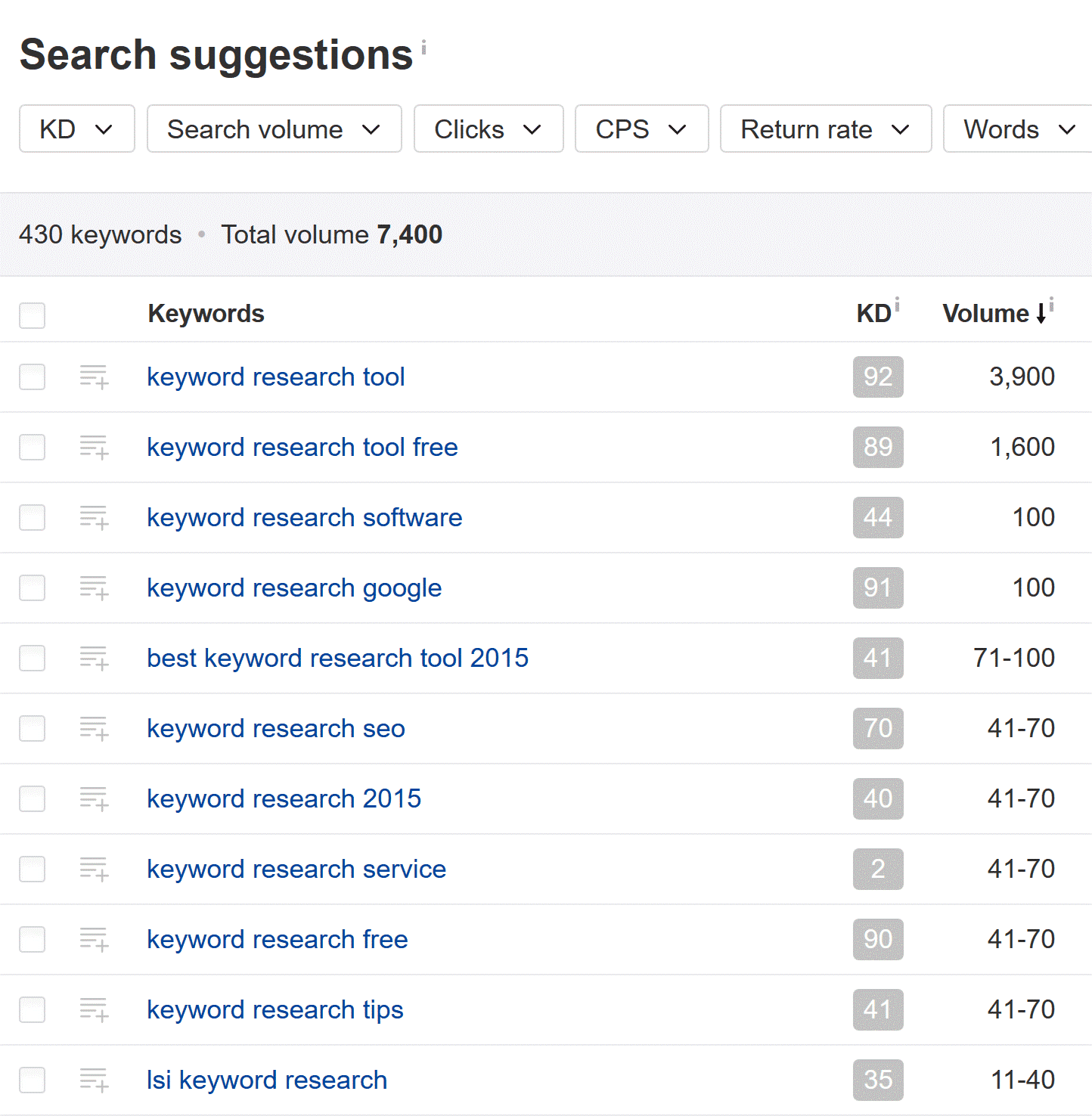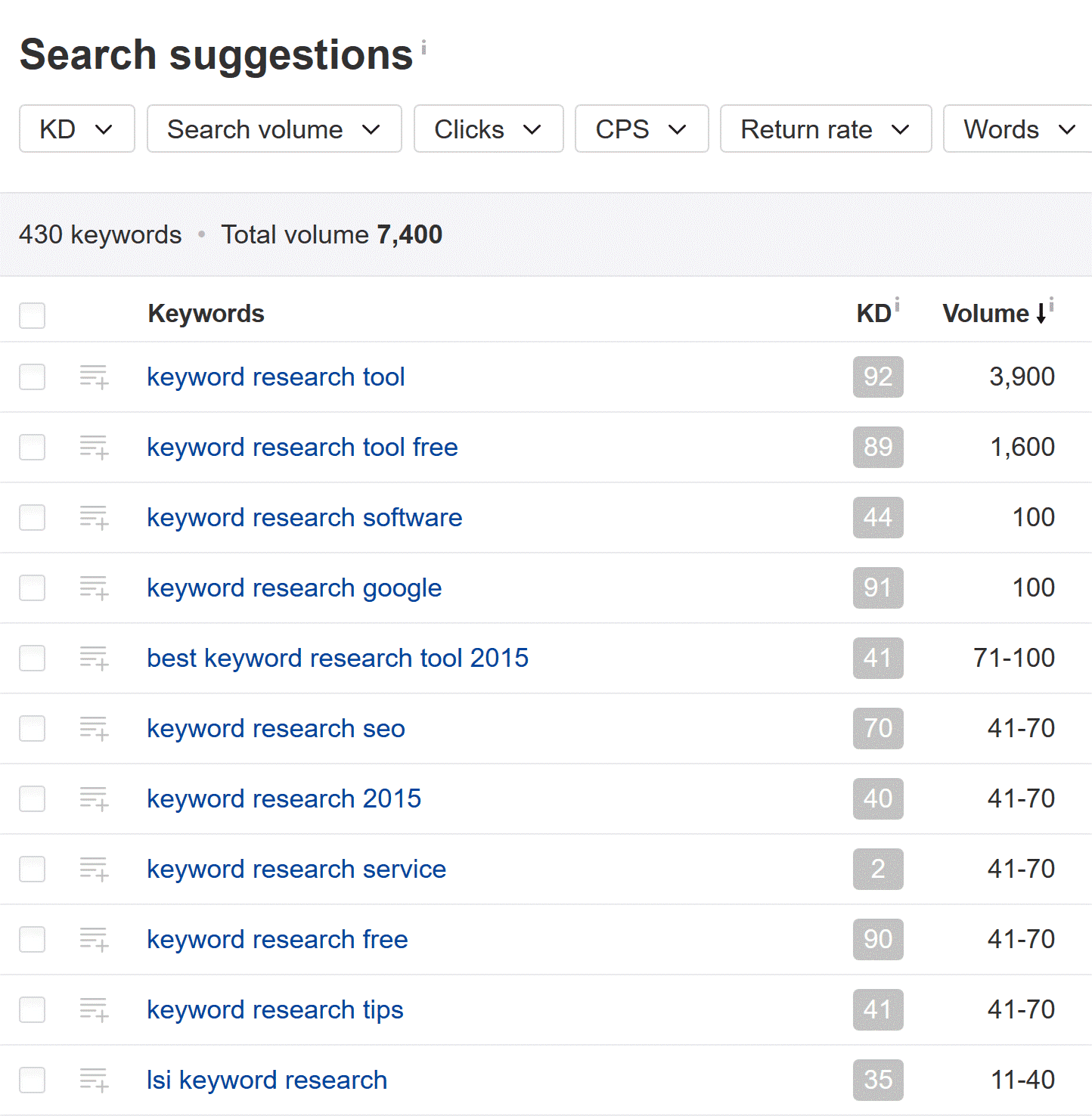 This tool gives you a full list of keywords with keyword difficulty.
Above are some tools which can be used for keyword research. If you use those tools properly and deeply then you don't need any other tool for keyword research. These tools are being used by SEO Pros and they get results according to their research.
If you know more about these tools, please share your knowledge with our readers. Also, if you know other tools that could be interesting for small businesses, please share.