We live in a world of ever-changing technology, and our lives are disrupted at every turn. Something new and better is always around the corner, from our phones to our computers. And so it is with our favorite social media app – Instagram.
Not long ago, Instagram announced a change to its algorithm that changed how we view and use the app. This update meant that posts were no longer displayed in chronological order but instead were filtered based on what the algorithm deemed most relevant to the user.
As a result, users were challenged to understand, adapt to, and conquer the new algorithm if they wanted to make the most of Instagram. Understanding this algorithm is critical for those serious about taking their Instagram accounts to the next level.
This article will provide an overview of the new Instagram algorithm, the motivation behind the changes, the benefits of mastering it, and strategies for maximizing its potential. By the end of the article, readers should understand the Instagram algorithm and how to use it to obtain 100K followers and likes.
Analyzing The New Instagram Algorithm
With the ever-evolving landscape of social media, it's no surprise that Instagram has been forced to change its algorithm. Instagram has made these changes to keep up with the competition and ensure user satisfaction. Whether you're a small business or an individual user, understanding the new changes to the algorithm is essential to maximize your potential on the platform.
What Has Changed in The New Instagram Algorithm?
The biggest change to the Instagram algorithm is the increased emphasis on user engagement and content relevancy. Instagram is now favoring posts with high engagement levels, such as likes and comments. Instagram has also added a feature that shows you the most relevant content based on the posts you've interacted with in the past. In addition, Instagram has also decreased the reach of brands and influencers by reducing the organic reach of their posts.
Why was the Change Necessary?
The change was to improve the user experience for the platform and ensure that users were seeing content that was most relevant to them. Instagram wanted to ensure that users weren't being bombarded with content that wasn't interesting to them and that brands and influencers were using the platform ethically.
How To Adapt To The Changes?
The changes to the algorithm have shifted the focus from simple content creation to content optimization. To maximize the reach of your posts, you must understand the new algorithm and adjust your content accordingly. This means creating optimized content for user engagement, utilizing the right hashtags, and utilizing influencers and paid ads to reach a larger audience.
With the right strategy, you can easily conquer the algorithm and obtain 100K Instagram followers and likes.
What Are The Benefits Of Mastering The New Instagram Algorithm?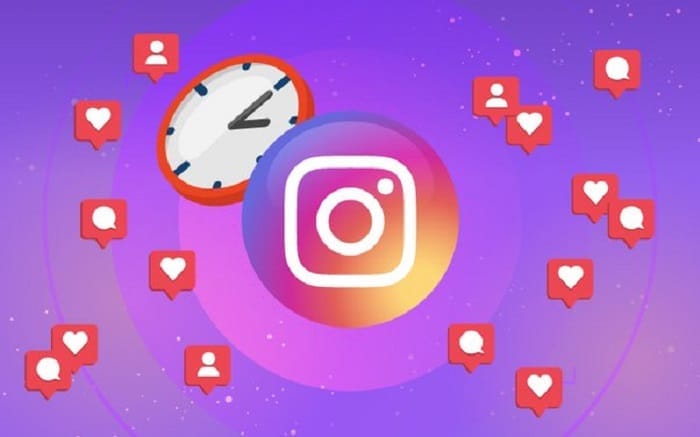 When it comes to marketing on social media, mastering the Instagram algorithm is one of the most powerful tools available to boost visibility and engagement on your profile. The Instagram algorithm is constantly being updated and improved, and those who can keep up with the changes will most likely benefit from the platform's potential.
One of the most significant benefits of mastering the algorithm is the increased visibility of your posts. The algorithm uses a complex set of factors to determine which posts to display on the explore page and in the feed of your followers. By understanding how the algorithm works, you can optimize your content to increase the reach and visibility of your posts.
Another benefit is the potential to earn more followers and likes on Instagram. By optimizing your content for the algorithm, you can ensure that your posts reach a wider audience and gain more attention. This increased visibility can lead to more followers and likes, which can help to boost your content's visibility and engagement further.
Finally, mastering the algorithm can increase engagement with the content you create. As your posts reach more people, those people are more likely to interact with the content. This can include commenting, liking, and sharing the post, which can help boost your Instagram post's visibility further.
Strategies For Mastering The Algorithm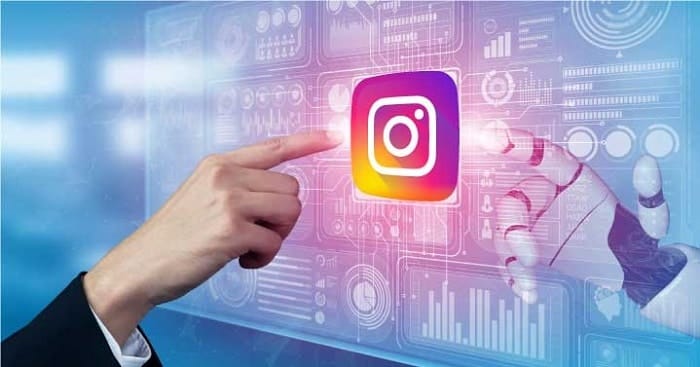 The Instagram algorithm can be a daunting beast to master, but with the right strategies, it is possible to conquer and reap the rewards of increased followers and likes. Here are some of the strategies for mastering the Instagram algorithm and gaining followers and likes:
●     Optimizing Content:
Posting content that resonates with your audience is vital to leveraging the algorithm. This means understanding the interests and preferences of your followers and creating content that reflects those interests and preferences. Posting regularly is also a must, as this allows you to stay in your followers' minds and keeps your page active.
●     Utilizing The Right Hashtags:
Utilizing hashtags is critical for gaining visibility for your posts and leveraging the Instagram algorithm. It is essential to use relevant and popular hashtags that are specific to your content, as well as timely hashtags, such as ones related to current events and celebrations.
●     Utilizing Influencers:
One effective way to gain followers is by partnering with influencers with a large following. By collaborating with influencers, you can leverage their following and increase the visibility of your content.
●     Utilizing Paid Ads:
Leveraging paid advertising on Instagram is a great way to reach a larger audience and boost your content. This can be an effective way to gain followers and likes and generate traffic to your website.
●     Utilizing Automation:
Automation tools can be a great way to optimize your time on Instagram. Automation tools can help you schedule posts, automate interactions, and monitor analytics, freeing up more time to focus on other tasks.
You can use these strategies to master the Instagram algorithm and increase your followers and likes. These strategies can help you maximize the potential of Instagram and grow your profile.
Promotions in The New Instagram Algorithm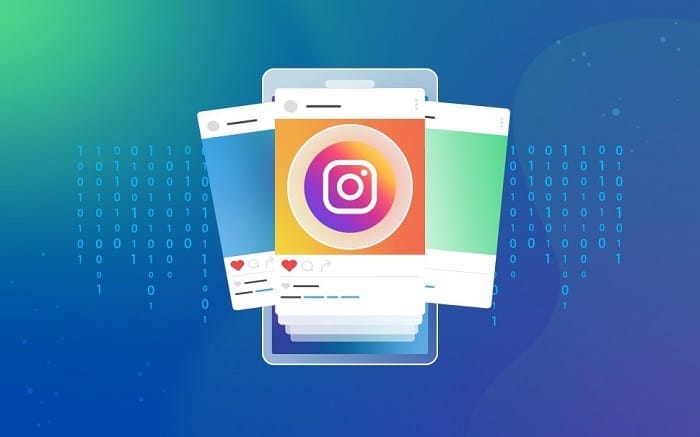 After mastering the Instagram algorithm changes, you can use promotions to increase your reach and gain potential followers and Instagram likes. Promotions are an effective way to draw attention to your account, and with the right strategies, you can reach 100K followers and likes.
Types Of Promotions You Can Use With The New Instagram Algorithm:
You can use several types of promotions to gain more followers and likes. Some of the most common and effective promotions include contests, giveaways, influencer collaborations, and time-sensitive offers. Contests are a great way to promote your account, as they can be used to reward existing followers and attract new ones. Giveaways are also an effective way to reach more potential followers, as they incentivize users to follow and like your account. Additionally, collaborations with influencers can help you gain visibility and reach more people. Finally, time-sensitive offers are a great way to create urgency and encourage followers to take action quickly.
How To Use Promotions Effectively?
The key to effective promotions is to choose the right type for your goals. For example, if you want to boost engagement, a contest or giveaway may be the best option. Collaborations with influencers may be the best way to increase your visibility. Additionally, it is vital to create clear rules and instructions for each promotion so that your followers know exactly what is expected of them. Additionally, you should also clearly define the rewards of each promotion. This will ensure your followers understand the motivation behind following and liking your account.
Consistency Is Key
One of the critical strategies for mastering the Instagram algorithm and gaining more followers and likes is to be consistent with your posts. Posting regularly and consistently can be difficult, but it is essential to maximize your potential and keep your followers engaged.
The Instagram algorithm is designed to reward consistent posters. When you are consistent and post regularly, it tells the algorithm that you are a reliable source and your content is of high quality. This can lead to your posts being seen by more users and gaining more likes and followers.
It is essential to find the right balance between quantity and quality. Posting too often can be overwhelming and cause your followers to lose interest. On the other hand, posting too infrequently may not be enough to keep your profile active and visible. It is vital to find a balance between the two and post regularly and consistently.
You can also use tools and automation to help you maintain consistency. This can be helpful if you struggle to stay consistent with your posts. Automation will allow you to schedule your posts in advance, so you don't have to worry about it daily.
Consistency is critical when it comes to mastering the algorithm. Post regularly and consistently, balance quantity and quality, and keep your content exciting and engaging. These key steps will help you maximize your potential and gain more followers and likes.
Conclusion
The Instagram algorithm has experienced several changes over the years, making it essential to stay updated with the latest updates. By understanding the algorithm, users can optimize their posts and increase user engagement, thus increasing their chances of obtaining 100K followers and likes
With the right strategies, users can build their Instagram community and develop relationships with influencers, giving them a competitive edge.
About Author: Sabrina Taylor is an SEO strategist and Senior Content Writer of Sociaboost.com. She is an experienced content writer in the industry for 3+ years and her passion is to contribute to quality and engaging content for authority blogs and websites.