Search Engine Optimisation is one of the best sources to be successful to get traffic and lead generation for small and medium businesses, on one side Google has made it difficult but still millions of businesses want to use SEO as major success tool and many are using it. This article will show you how to do minimum viable SEO, if you have a small or medium business and you don't have much time and info for SEO then this information is for you.
Keyword research – An important factor of SEO
You don't need to spend hours on researching for keywords if you don't have time, just use this website to get the major keywords of your competitor's website and use those keywords to rank your own website.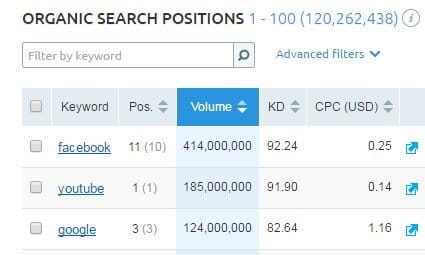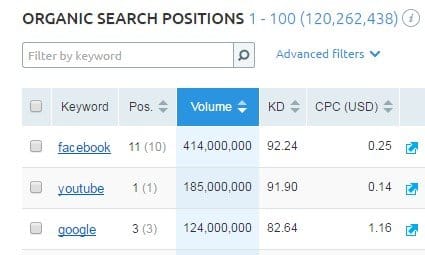 Semrush has some paid subscriptions you can see on the website and just buy PRO one, its $99 a month and put your competitor's website URL into top text field and that's it, it will show you all keywords of that website is ranking for, just copy those and use for your own website.
ON-PAGE SEO Factors
Now we will go through some major ON-PAGE SEO factors which are compulsory for our SEO, after adding unique and best quality content, start from title tag and meta tags, and put your major keywords in proper tags like meta description and title and image ALT tag etc, use keywords in headings to get attention of GOOGLE BOT, make sitemap, if you are using WordPress then you can save time by using any plug-in. These things are enough to start as Minimum Viable SEO approach.
OFF-PAGE SEO Factors
Now the major part has come, mostly people and companies think it's a tough part of SEO and yes it's a tough part of SEO, we need quality links to get our website rank in Google and get the fruit. Still confusing on taking minimum viable SEO approach what link building strategy you want to use to rank a website? Do we need an expert to do this? What if any tool or website saves our cost and time to get results? You really need to see www.ahrefs.com. This website will grab all that you need, it will tell you every single backlink placement of your competitor's website to all around web, this is what we need, we can choose directory submission, blog comments, guest posting or social bookmarking or mixture of all to get the website rank in Google, its LITE plan is enough to get some info about competitor's website.
Link Building Tools
Now major part in Minimum Viable SEO approach is how to make backlinks in no time? Here we need some best tools of SEO history, yes SCRAP BOX and GSA Ranker, www.outreachbee.com these are best link building tools people have seen and used across the SEO world, just start your campaigns and sit down relax and see the magic away, any type of link you can build by these smart tools.
So in Minimum Viable SEO approach we can use least things even we have no time, because tools and some best websites has made these things a lot easier for us, but be careful to use these services because if you don't use them proper way you can lose your ranking in no time and 100s of dollars will be wasted.