Matt cutts is an authority in Digital world, being former head of search spam on Google. He resigned from Google on December 31, 2016 and joined US Digital Service as director of engineering. Matt Cutts valuable advises, tips and tricks covering various topics, provided on his YouTube channel, his twitter account as well as in his Blog serves as an asset for the ones linked with Digital Business. His contributions are enormous and remarkable in the field of Digital marketing. I chose to sum up Matt Cutts guidelines about link building while staying in Google, in this article.
According to Cutts Link building is not dead; it will remain an important tool for your business reputation in future. He further comments that the era of shortcuts to quick rankings is over; unnatural link building methods are either penalized or discounted by Google, guest blogging needs to be kept at minimum, you need to avoid bad backlinks, unnatural link building methods kill, never lose your link juice, and last but not the least Value your links.
Repetitive Guest Blogging might prove Detrimental
Excess of everything is bad, Opines Matt cutts when it comes to Guest Blogging. According to him, Guest blogging should be kept in moderation for Google keeps notice of everything being done in abundance that might lead your website to lower ranking.
Moderate Guest Blogging is a useful tool for link building; however, you need to choose the right website, having a good repute, and relevant to your field of expertise. This technique helps you build inbound links to your other publications. However, you need to be very careful while putting the "anchor text" within your blog, for it Must have a relevancy to the topic being discussed. The irrelevant inbound links or anchor text might lead you to the bad side of Google instead of leading to the good side of it.
Disassociate your website from Bad Backlinks
Linking to low quality websites bring bad impact to your business, as seen through Google's lens. However, it is advised to use white hat techniques for building back links to stay at a safe side, in order to avoid Google's penalty. You might be unknowingly linked by a low quality site. Google introduced tools to help you tackle to such issues. "Disavow tool" is one of them that helps to disassociate your website from low quality sites linking to your site.
Matt Cutts suggests you to use backlink checking tools to identify the low quality links before Google take any action against you. He advises to use disavow tool whenever you want, without waiting for a manual action. However, you may need to take an additional step of contacting the webmaster before using the tool, sometimes. Google appreciates your initiative to removing bad backlinks, even after being hit by a manual action.

Avoid UnNatural Link building Techniques
Link building is vital for your business' success, however, Matt cutts advises to keep link building as natural as possible. Unnatural link building methods might include bribing webmasters to provide backlinks to your site, and backlinks from irrelevant sites. Google's Penguin can easily approach these techniques penalizing both parties involved in buying and selling of such backlinks.
However, Google penguin cannot detect such approaches always, for this purpose Google uses to manually crawl through sites, and penalizes the sites when necessary. Once Google takes action against your website, that might brought a bad name to your business. Matt cutts suggests to avoiding such unwanted situations by ensuring your link building methods are natural as well as transparent.
Retain the link juice Using 301 Redirect
Everybody in digital marketing wants to retain the link juice he/she has gained from inbound links. However, in some cases you may want to change the URL of your site due to whatever reasons. How to transfer the back links of the old URL to the new one is a big question. Matt Cutts solves the problem by advising you to use server-side 301 redirect.
The 301 redirect serves directing people from your old URL to the new URL. It also helps you not to lose any of the link juice your site gained from old URL. Using 301-redirect is safe for you, states Matt cutts.
Understand the Value of a Link
Link building is like the soul in your body; without quality links your brand, product, website or company seems valueless in today's digital marketing era. Cutts opines that creativity is the key to building links. Nothing is as powerful link building tool as is Human brain, for nothing can match creativity, and foresight of it. You need to invest in human care to gain those valued links.
Link Building methods should be carefully devised; using hard work, creativity and sweat coupled with experience. This outcome can be achieved by investing in human; show care, build PR, invest time. The time you invest in meeting people sharing common interest as that of you will pay you off in building links.
Author Bio: Shahzad Hassan Butt is an Inbound Marketing Methodology Evangelist. He is passionate about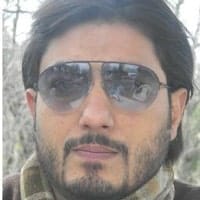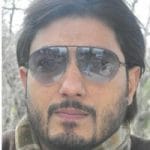 Psychology, Marketing and Business Development. He loves to help individuals and businesses getting better use of technology for growth.