Smartphones change the life of everyone on the earth. Today video making with mobile devices is very hot around . Everyone around is using their smartphones to capture the moments of life into their smartphones. Then it is usual to upload those videos to social media to let their friends and family share the moments. Video making is one thing and video editors are available to customize your videos to add different effects. These effects include Text overlay, filters, templates, etc.
The available video editors are compacted with many options to help you redo your video. Due to a waste demand of video editors, companies limited the use of video editors for mobile users by adding watermarks in the output. Today, we shall find 6 free video editors without watermark for iOS and Android users.
BeeCut
BeeCut, is a 10year brand with reliability, is such an incredible easy video editor for iOS and Android phones. They are that easy that anyone who owns an iOS and Android phones, can easily use this free video editor without watermark. According to beecut.com, there are about 18M+ satisfied user.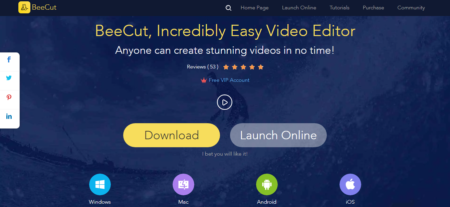 Quik – Free Video Editor
Our next pick for Free video editor is Quick. It is so free and user friendly and with the help of few Taps you can edit a video to make it awesome. Even if you want to create a video from some of your favorite photos or even if you want to add videos within the photos then Quick is the right choice.
The features of Quick are so attractive as it create ease in the life of mobile videographers. It was created by GoPro camera but then made available for Android and iOS.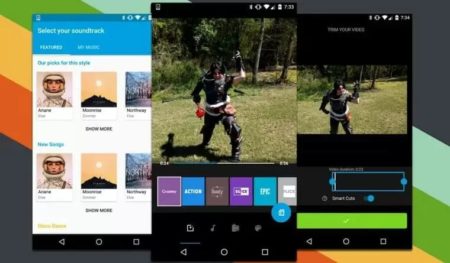 Clip video editor is so attractive as it gives free online video editor services with pro features. To create awesome videos, just open application to start editing process. Drag as many videos, music or photos in the timeline of the app and start editing. Once you are done with the editing, you can easily export the finished file. Once it is downloaded you can save it for future reference.

Splice – free video editor
Splice, the video editor was also under the umbrella of GoPro. The most interesting fact of this app is that it looks like iMovie by Apple. To arrange your video clips simply drag and drop the clips. This free video editor contains more than 480 amazing effects to provide the user maximum flexibility in video editing. It is very easy to add titles in the video along with crop, delete, resize, change the start and end points of the video. Splice can provide option to even adjust the speed of your video clips.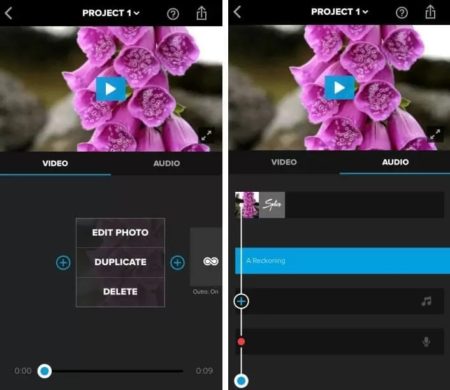 Magisto
The final product of today' free video editor list is Magisto. Magisto works best at desktops but equally good on mobile device. Magisto designed their software to complete video editing software in just 3 steps. First step in Magisto is to select the video editing style. The 2nd step is to pick the photos and videos of your choice. At last but not the least, add your favorite music and you are done. For free users, you can only use a 1 minute editing and 12 themes only.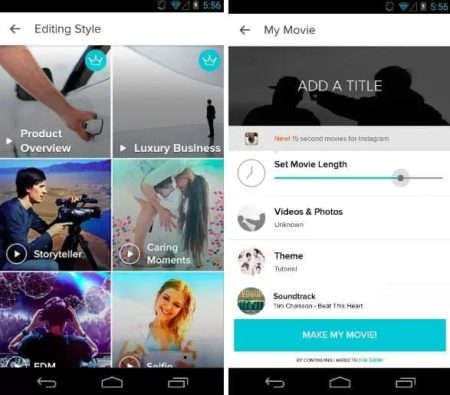 Happy video editing with us.