Blogging is the main ingredient of content marketing. Similarly, blog topics are the focal point for progressive blogging. You, being a blogger, would have planned every single blog post to put maximum effort to make it more beneficial for your audience. You spent hours crafting each line to produce a better blog post. Once published, you shared it on every possible social channel to get it reached to the maximum audience. After all these efforts you would be waiting for the expected visits to your blog post.
Unfortunately, your digital utopia was just a fantasy. The results are not as were expected. You bet your life while writing the blog post that it will go viral like the jungle fire. Then, why not? What actually goes wrong?
Yes, being technically strong we overestimate our industry knowledge. This is called getting bias and consider whatever we are writing is close to perfect. Ahead of it, we wrongly predict the performance of the content produced.
It is quite unfair to only rely on our intuition other than the data to define blog ideas. Why do we think that our audience will like the same idea we are planning for our next blog post? Otherwise, we are at risk to publish a content of our own choice. I believe this is the big issue in every industry.
A simple rule to go for your next blog post is to find what your audience is searching. This will give an insight to you of what is required by your audience and help you craft a desired piece of content. Isn't it fair?
Let's walk through the simple steps to find the more desired blog topics which can grab you more visitors on your blog post.
1. What blog topics visitors liked most?
Since you are blogging for a while, find out what blog topics visitors like most. This is the easiest way to find out the interest of your audience on your own blog. Otherwise, you can make a better blog strategy which can help your business.
You can access these stats by visiting Google Analytics and then Top Pages of your blog. Tag each blog post with respect to their topics. By categorizing each topic you can easily measure which topic get most of the traffic.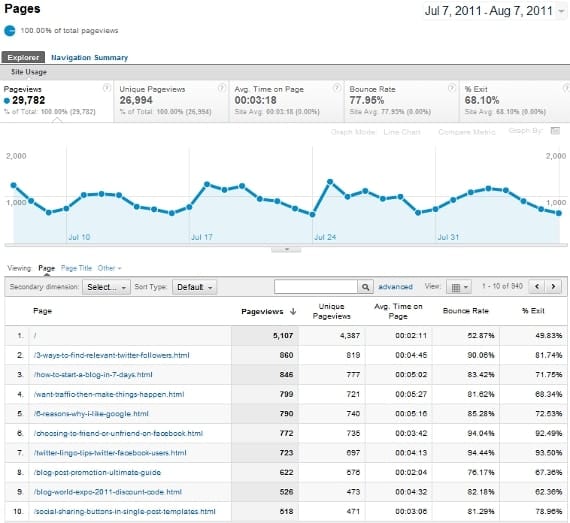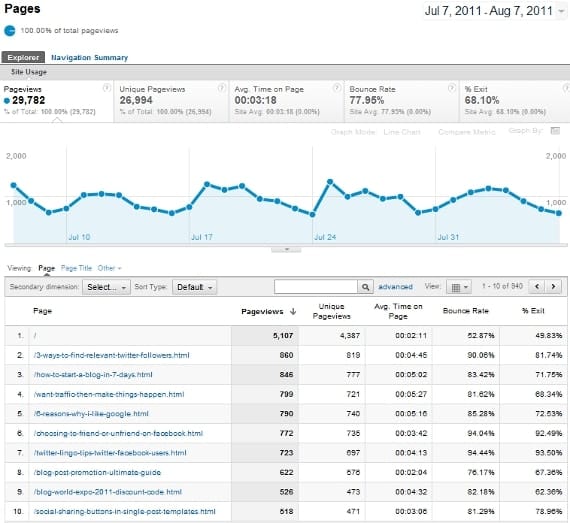 The metrics to measure the success of blog topics should always matter to you. If a blog topic is getting more clicks does it succeed equally on getting more time on page, the number of subscribers and leads generated through? Though it is always crucial to define the key business objective of your blog and the metrics to measure its success.
Though it is always crucial to define the key business objective of your blog and the metrics to measure its success.
Suppose, the blog post about content marketing and SEO are going well on the blog of www.outreachbee.com. It means the traffic of the blog posts about these two categories getting equal traffic. On the other hand, the audience is more interested having blogs on these two blog topics.
To make the new strategy for your blog, you must find the ratio between the traffic of blog posts on content marketing and SEO, respectively. Once you find the ratio, you can easily redefine the content strategy to get the same amount of traffic even from the blog posts with "content marketing" as blog topic, to get the maximum interest of your audience as well as reach the same amount of traffic for your blog which you are getting by covering two blog topics.
2. What is working with your competitors?
It is vital to get to know what your competitor is doing with their blog and what blog topics are going well with them? Hey, It is not about stealing. This is to help you what more the audience is looking at on the web.
At this point ask yourself, why their content is going well? Obviously, they will also be trying to give more value to their audience and the audience is getting engaged with it, simple. It is advised to tweak your content marketing strategy around the blog topics which are working well with your competitor. This new content marketing strategy will also help to broaden the spectrum of your audience.
You must be thinking, is it possible to reach to the Google Analytics of your competitor's blog, No. Then what to do? There are tools like Buzzsomo and SEMrush which can help you find what topics are going well with your competitors and they are engaging more audience than yours. Follow top performing blog topics of your competitors and try to offer them with more value to your audience.
3. What is the Audience actually looking for?
We, being bloggers, might consider ourselves perfect to the industry-knowledge but it is wise to find out what blog topics work well with the targeted audience other than your blog as well your competitor's.
For the purpose, Quora can help you find many questions your audience is looking for. Once you start searching for the questions you will be amazed to see the ideas for the blog topics you should write about. Obviously, if your targeted audience is not finding anything specific which s/he is facing about anything, she will ask to the masses.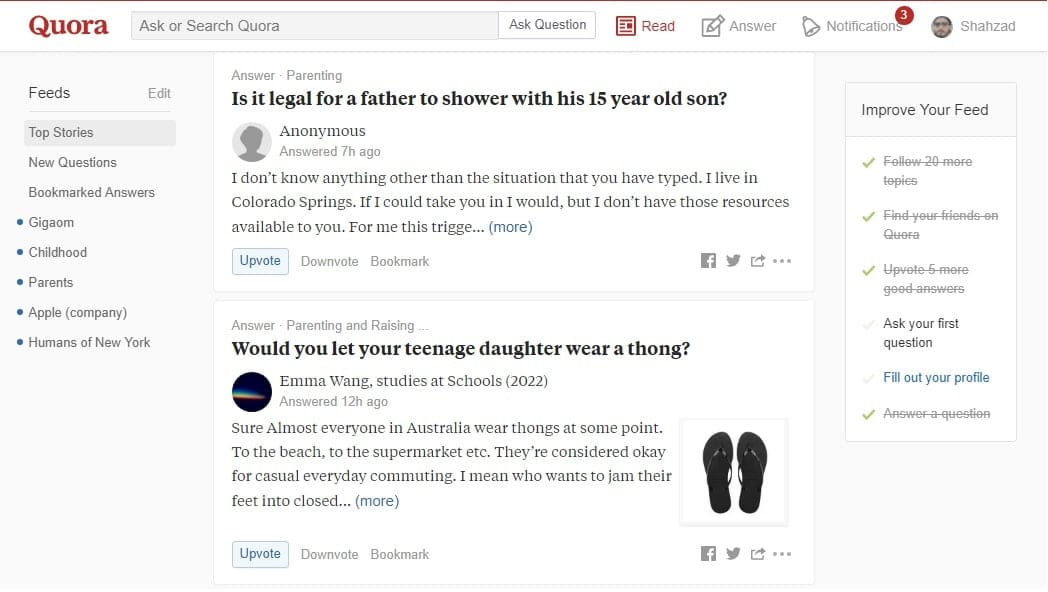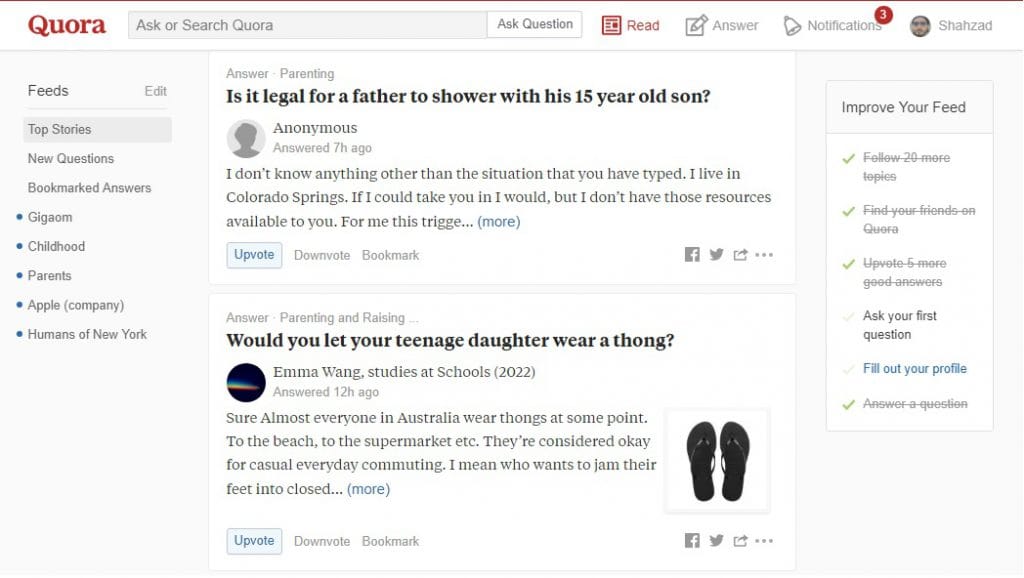 A question on Quora with maximum follows will be one which is discussed at large. That debates will not only help you deep dive the issue but also help you craft most demanding blog topics.
4. Learn from Google's tools present in SERP
A search engine like Google also helps you find relevant blog topics which can be the best fit as well as can be found in 3 different places within Google's SERP.
The first of them is Google suggestion tool. While typing in your keyword in the Google's search bar, Google suggestion tool will help you complete the phrase of your query. These suggestions are actually made up of what is trending about any topic. Collect these suggestions to help yourself in the research of blog topics.


The second of them is People Also Ask box. This function of the box is self-explanatory from its name. This box is one level up from the previous Google Suggestion tool as in result it refers to the web pages to find the best answer to the most asked questions by the searchers.


The third of them is Related Searcher Tools. This tool is again self-explanatory from its name. The suggestion given in this tool not only help you find the trending blog topics but also help to redefine the keyword to use in your blog topics.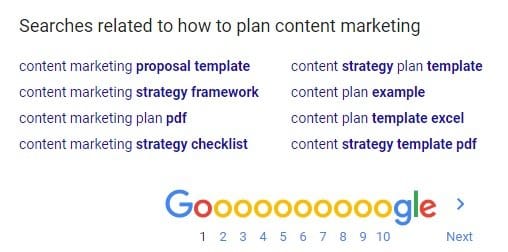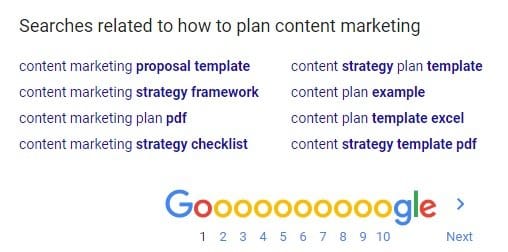 Gather data appeared in all these three tools, analyse them and then pick one or more blog topics to best fit for your next blog post.
5. Take a survey of your current Audience
Email subscribers are also known as eMail Gold for a business. Obviously every blogger or business is subscribing the prospects for the future announcements and offers. You can also use the database of your email subscribers to survey many interests of your audience.
To find out about a specific interest of your audience you can pop an email into their inbox. Obviously, if you are well managed to define the problem of your audience you will get a better response and this will also help you to craft better blog topics to attract more audience.
6. Sales team can help you find the pain points of your audience
The sales department has the ultimate interaction with the customer in any business. They know a lot about the real time problems of the audience. No doubt they will be helping customers to resolve the problem on day to day basis.
It will be a great deal if you put the many solution(s) of all such problems into a blog post. Definitely, the blog topics of the blog post will be vital to set an expected engagement of the audience.
7. Stay Calm and keep Focus on blog topics
In any business, it is vital to have a cool head. No doubt you are technically strong in your industry but for lead generation and to close the sales it is necessary to stay cool. Yes, you will have a lot of pressure to accomplish your tasks in-time but sometimes a late is better than to never.
Being a blogger, you will always need to focus. Always take notes to keep your thoughts stay together at one place. You will approve me as if we lose our thoughts or ideas the whole story is lost. For a business and/or blog it can be proved as the worst loss.
The notes to get a better blog topic with an attractive title must have;
Brainstormed and attention grabbing list of titles.
Well researched keyword(s); long tail keywords as well as single, double and three word keywords.
List of articles you want to use as a reference.
Findings from all the above 6 processes
Now you are ready to craft a blog post with expected eye catching blog title. Good luck