It is almost impossible to discuss top business strategies without discussing brand positioning. Considering the high number of companies and businesses created every day, business owners and top executives are forced to go back to the drawing table and map out effective strategies that will make them stand out.
Suppose you are a small business looking to disrupt the online space and make your mark or an established brand looking to conquer more grounds. In that case, you should care to know the factors that influence the choice of your target audience or consumers — what triggers them to buy and what is unique about their buying behavior.
Market segmentation plays a huge role in determining the success of your business, and every aspect of your business plays a significant role in making your business stand out from your competitors. Having mentioned market segmentation, factors that affect consumer behavior and the results you get from your marketing campaigns include the age of your target audience and location, among other demographics. Then there are brand name ideas you came up with for your business.
It may interest you to know that brand name plays a pivotal role in helping your business increase visibility and establish authority as a leader in your industry. And since brainstorming brand name ideas is a part of position branding, we can proceed to touch on both as we tag along in this article.
What Is Brand Positioning?
Not to bore you with technical jargon, you can think of branding positioning as how your customer thinks of your business. What comes to mind when your business is mentioned, how your target audience relates to your products/services, and what distinguishes you from your competition?
Combined, all of these will determine how you compare to your counterparts and why existing and potential customers should choose you over others. A recent study revealed that at least 95% of customers are drawn to well-positioned brands — established and well-known brands.
What does this tell you?
As a business person, you should invest in making your brand unique and implement strategies to attract high-quality and organic traffic to your business. If you get this right, rest assured you will have a competitive edge over your business counterpart in the already saturated business landscape.
Before we discuss how brand name ideas impact brand positioning, let's quickly touch on how you can position your business for success through Branding.
Why Is Brand Positioning Critical To Business Growth?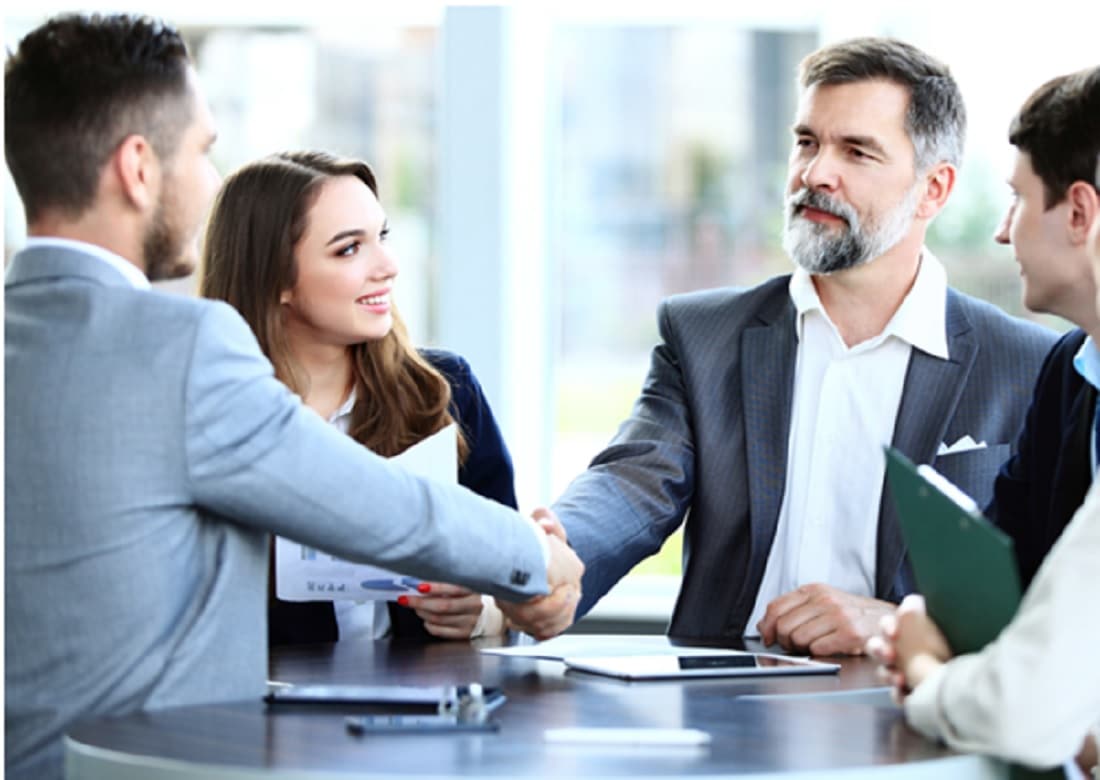 Considering that so many businesses compete to reach the same market and gain as many loyal customers as possible, it is only logical to build a distinct brand identity — you can start by exploring brand name ideas that appeal to your target audience.
Tips for brainstorming brand name ideas for your business:
Choose names that are easy to spell and pronounce
Avoid words that are similar to your competitors
Your brand name ideas should be memorable
Choose names that are web friendly; it helps with SEO
Go for brand names that are consistent with your brand persona
If you want to stand out and reach your full potential in any industry, you must make efforts to create products that solve the problems of the people you are targeting. This has been demonstrated by top brands like Netflix, Tesla, and Amazon. The common denominator between these brands is that they can be easily associated with their unique selling proposition, and that is branding at its peak.
In addition to making the right choice of brand name ideas for your business, another proven way to position your brand as a thought leader and household name in your industry are by assessing your target market and figuring out what brand positioning they are most inclined to.
To help you get started on identifying a brand positioning strategy that befits you, here are real-life events where brand positioning played a monumental role in the success of renowned businesses. Have you ever wondered how Apple's popularity would have been if Steve Jobs had stuck with Executex instead of Apple?
How about if Phil Knight hadn't changed Blue Ribbon to Nike?
That is not all! Others include;
If Jeff Bezos adopted "Cadabra" as his business name
If Zappos remained as Shoe Store
These point to the fact that brand name ideas and tone of brands ultimately affect their visibility, company personality (persona), and how they will receive them or think about them.
Here are survey findings to paint a clearer picture of brand positioning and how you can leverage it in your marketing strategy.
Young adults within the age range of 25 to 34 years prefer young startups compared to their old and classic counterparts.
People between the age of 35 and 45 are inclined to modern and cutting-edge businesses compared to established brands.
Folks between the ages of 45 to 54 and those in the bracket of 55 to 65 years prefer doing business with well-known companies with a track record of dependability.
While men showed less concern about whether a brand is classic or modern, women emphasized trust, and they favor brands that are established; They prefer traditional companies.
In summary, 153 respondents out of the 301 that took part in the survey chose to do business with reputable and classic businesses, while 145 preferred their modern counterparts.
The take-home here is that brands appeal differently to different demographics. As such, every business owner or manager must take note of the preferences of the demographics they are targeting and position themselves to attract their ideal audience.
Here are top tips for brainstorming brand name ideas for your business:
Get a notepad and write whatever business name comes to mind. While you are at it, you want to ask yourself:
How do you want your target audience to feel about the product or service you're offering
What feelings or emotions do you wish to invoke whenever your brand is mentioned
What actions do you want people to take when they hear your brand name
Who is your ideal audience? Think demographics!
Use a thesaurus
Consider foreign words
Try alternate spelling by altering the arrangements of the alphabet. However, you shouldn't get carried away by making words that are overly complicated for your audience to understand or decipher. Keep it simple.
Conclusion
If you fail to choose an appropriate name for your brand, the chances are that you will suffer catastrophic setbacks in reaching your target market because it makes it difficult for them to find you, understand what you represent, and what you are offering. This can be likened to developing goods that don't appeal to people, and you know what that means; your business will hit a brick wall even before it takes off.
To save you the stress of racking up your brain to come up with brand name ideas, you can opt for a reputable business name generator to come up with great brand name ideas. You will be amazed at how much time and resources this tool will save you.
About Author: Grant Polachek is the head of branding for Squadhelp.com, 3X Inc 5000 startup and disruptive naming agency. Squadhelp has reviewed more than 1 million names and curated a collection of the best available names on the web today. We are also the world's leading crowdsource naming platform, supporting clients from early-stage startups to Fortune 500 companies.